Blurb from Goodreads
Izzy O'Neill is an aspiring comic, an impoverished orphan, and a Slut Extraordinaire. Or at least, that's what the malicious website flying round the school says. Izzy can try all she wants to laugh it off – after all, her sex life, her terms – but when pictures emerge of her doing the dirty with a politician's son, her life suddenly becomes the centre of a national scandal. Izzy's never been ashamed of herself before, and she's not going to start now. But keeping her head up will take everything she has…
My Review
BOOK I THINK I LOVE YOU!!!
I have lots and lots of feels but they are incoherent feels…
I NEEDS TIME TO PROCESS
So this might be a complete mess of a review….
Nah. It WILL be.
Who am I kidding…………….eeek!!!!!!!!!!
Just this is feminist to its beautiful core.
WHICH BASICALLY MEANS IT'S ABOUT EQUALITY OF THE SEXES SO IT'S NOT SOME CRAZY BOOK SHOUTING WOMEN ARE BETTER OR SOME CRAP SO GET THAT DELUDED AND NEGATIVE THOUGHT PROCESS OUT OF YOUR HEAD.
It's a sad indictment into the treatment of revenge porn in particular states in the USA: slight issue, the author is a UK author so although this was set in the USA, American characters etc it felt a little too British in the style of language initially. I mean I got over it. But I did find it jarring when I realised it was set State-side. Reason it was set State-side is that there are laws criminalising revenge porn in the UK. I mean the USA is catching up somewhat, as is my own country…
But it's an issue that needs to be tackled NOW!
So this happens: An image and video of the main character Izzy is posted on the internet portraying her as the slut of all sluts and it's just…. IT IS HORRIBLE!!! It is a complete violation of her human rights. It's a sex crime against her. It's just… IT IS HORRIBLE AND NOT OKAY!!! And everyone who clicked on that image to view it is basically abusing her and violating her and then they are the ones who call her a slut and a whore and I can't….
"I look at a happy, naive kid who has no idea how much she'll come to regret taking that naked picture in a moment of carefree spontaneity. That it'll make her question every single man in her life and his intentions. That, above all, it'll make her question herself in a way she never has."
So about the main character Izzy O'Neill. She is just the BEST. God I love her. Her thought process (because this book is set up as if we are reading her blog posts so we really get inside her head)
Anyway her thought process is so honest.
It's visceral.
It's authentic.
It's everything I want from a YA main character.
She's not perfect, she makes mistakes which makes her utterly human and completely relatable. But above all she is unapologetic about who she is. About demanding equality. About demanding respect. About demanding the annihilation of the double standards that surround the sexual activity of men and women.
THIS BOOK TACKLES CONSENT IN A WAY THAT FREQUENTLY DOES NOT GET A SPOTLIGHT BUT ALSO NEEDS TO BE TALKED ABOUT but like spoilers so stop reading if you want to remain spoiler free but AHHHHH I LOVE THIS SO MUCH AND I WANT EVERYONE TO READ IT OKAY?????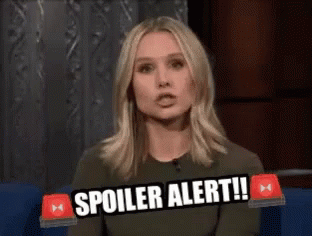 SO!!!!! What I love love love love love love love LOVE is how this book talks about rejection of someone who wants to be your romantic partner and how it's NOT COOL for them to completely dismiss you saying I'm sorry, I'm not in to you. Let's be friends but then them just hearing that oh this must mean I should pursue you even more???
LIKE NO!!!!

HEAR THOSE WORDS PEOPLE

You were shut down. They aren't in to you in a romantic way so being "nice" does not entitle you to suddenly think that their initial rejection of you doesn't still stand….
I am not explaining this well but just GAAAAAAHHHH
OKAY????
I loves it. Here are some quotes which might make more sense than I am.
Background info first.
Danny said he liked her as more than a friend.
She didn't like him back.
Insults were flung that slandered Izzy's *reputation*
Look, even using the word reputation annoys me here because ffs, she's just a girl who is confident about her sexuality and like why does that even mean that she has a certain reputation but you get me right? Cos it's what that little entitled, blindly-privileged but all around nice guy Danny tried to do.
AND THEN HE HAD THE NERVE TO SHOW UP TO CLASS WITH SOME BIG ASSED CLICHED PSEUDO-ROMANTIC GESTURE CRAP!!!!!! Aw hells no….

Here's the quote.
"If you ask me, this is very uncool. To the innocent onlooker it might seem sort of sweet. To me it seems like he's saying: "I don't respect your decision not to want to fuck me, and I will manipulate the hell out of your emotions until you change your mind." But sure enough, one slow clap from Evan Maclin turns into a hearty round of applause as every single one of them [bar Ajita] interprets this as a display of romance and affection rather than a thinly veiled assertion of male dominance and ultimate rejection of his place in the Friend Zone."

I FEEL THIS SO MUCH!!!

This book also has THE BESTEST OF THE BEST FRIENDS EVER IN AJITA
I love her.
I want her to be my bestie.
She's just…. She's freaking amazing right?
And she and Izzy have this connection and then when Izzy BEING A DUMB FOOL MESSES THINGS UP but like understandably dumb cos we all are crappy people sometimes and she feels like utter crap when she realises what she did…
JUST WHEN THEY MAKE UP AS FRIENDS I CRY!!!!!
Because they realise their friendship is just the shizz and so basically they are fabulous AF together and I love them and this quote is my favourite cos HILARIOUS!!!

"Just go and give him a piece of your mind. You've got nothing to lose." I frown. "What about my last remaining strand of dignity?" "Don't be ridiculous. You lost that last summer when you touched your foofer after chopping chilies and had to squat in a bowl of Greek yoghurt."

THAT IS THE KIND OF BANTERY INSULTS THAT THE BEST FRIENDSHIPS ARE MADE FROM
LET'S TALK ABOUT THE BOYS!!!!
Male characters in general.

Okay. Spoiler again…. GAAAAAHHHH THIS ANNOYS ME! But basically I have a big issue with Holly Bourne's feminist YA novels and her portrayal of male characters and I wanna talk about how this compares but ugh this is a spoiler so don't read ahead if you want to stay spoiler free.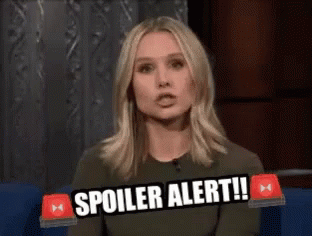 I AM CONFLICTED!!!!
Because this book does this great thing of exposing this so-called nice guys who treat you fairly well on the surface but essentially don't respect your opinions and feelings so YAY!! LETS SMASH THOSE AWFUL IDEAS.
And the creepiest thing that happened in the book for me was when all these older male characters would look Izzy's body up and down and she just knew instinctively that they had seen the photos of her naked and I just….
IT WAS HORRIBLE!!
But like… I kinda wanted to have maybe one or two more male characters that didn't conform to that stereotype of objectifying women, some guys that would be like hells no. I am not looking at those pictures because that is a sex crime against Izzy. She did not give her consent for those images to be published so it's abusing her to look at them.
Like okay. We had Carson. And he was….
I mean he was great and he was not so great and then he was okay and I'm like yeah…. I don't mean lets have him as some knight in shining armour but….
Did he have to not stand up for her against the other guys on his sports team????
I mean I get it… He's human. He didn't want to be seen to make a scene. He's already got stuff going on that makes his life hard but yeah….
I DON'T KNOW WHAT I AM SAYING JUST ONE 100% DECENT GUY WOULD HAVE BEEN NICE OKAY???? Like yay humanity and showing that people mess up but I don't want to rag on every man ever because men are great. Like some men obviously. They are not all fabulous lol!
But like this is waaaaaaay better than Holly Bourne's depiction of male characters so props for that.
So I'm thinking what do I wanna rate this
Am conflicted!!!!!!!!!!!!!!!!!!!!!!!!!!!!!!!!!
Like the whole British sounding yet US based threw me…
The male character thing under the spoiler tags…
So it's not perfect.
BUT DAMN IT I LOVED IT!!!!
I can't make up my mind….
I am gonna just throw quotes at this review now cos I don't know what else to do
"I'm not taking it in my stride! I want to scream. It's absolutely killing me! But I'm incapable of showing vulnerability and asking for help because I am a TRAGIC ORPHAN WHO USES HUMOUR AS A COPING MECHANISM!!!"
---
"In all seriousness, I don't really blame the other kids for their excessive reactions. After all, it's human nature to experience a kind of dark thrill whenever Something Happens. It's like me and my love of other people's drama. I think anything that helps pass the time in a slightly more interesting manner is always going to become a topic of conversation. So yeah, I don't blame them for their fascination."
---
"But sadness is not a get-out-of-jail-free card. It doesn't allow you to treat the people around you like human punchbags. Like they exist solely to make you happy again."
---
"Art as activism. Like Banksy?" "Man, Banksy's some white-ass bullshit. Sorry," he apologises hastily, as though he might've offended my white-ass feelings. I nudge his shoulder playfully, trying to show he doesn't even a little bit have to worry about that. "Why's that?" I ask. He still looks wary. "I genuinely want to know," I add, squeezing his hand. "A'ight, so the dude flew out to Gaza to spray-paint a kitten on a house that'd been destroyed in an air strike. Like, the fuck? Talk about insensitive. Then our white saviour has the audacity to call it art, to demand folks listen to his views on the atrocities of war, rather than the Palestinians who gotta live through it." He shakes his head, his hand tensing and untensing in mine. "Sorry. Shit drives me crazy sometimes." "Don't apologise," I insist. "I love listening to you. And you're right. That's some white-ass bullshit."
---
"It's like when I talk about racism, I'm not asking for one single white person to wave their magic privilege wand and fix one single symptom. What I'm saying is that I want the systemic racism to not exist in the first place. I want a cure, not a Band-Aid." She shrugs. "But a lot of rich white guys will never get that. They'll always make it about them. And why wouldn't they? Historically, it always has been about them."
---
"In fact, I think in the manual they hand out to girls at birth, the chapter on sexuality should start with the disclaimer: "Unless an old white man can profit from your sexuality, you better hide it, because if it can't be exploited, it will be punished."
---
"What do I want to be now? Bold. Fierce. Honest.
A fighter. A revolutionary. A bitch.
Because the way the world treats teenage girls – as sluts, as objects, as bitches – is not okay.
It's the exact opposite of okay."
---
four and a half stars
Apologies for the utterly nonsensical review. If you made it this far congrats!!!!!!!!!!!!!!!! Have a cookie…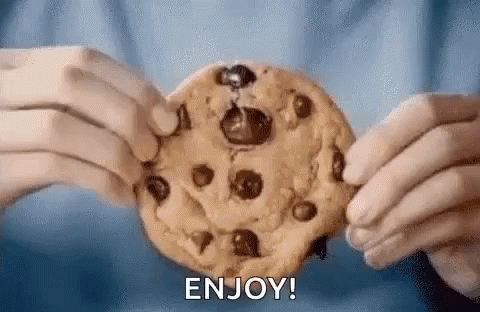 For more reviews and book related chat check out my blog

Follow me on Twitter

Friend me on Goodreads