Thanks so much to my lovely book blogging friend Syl from @Syl Reads for nominating me for this award. This is my third time getting to do this tag and I love it every time so a big shout-out to Syl. Syl writes awesome book reviews and is definitely someone you all should be following.
What is the Sunshine Blogger Award?
The Sunshine Blogger Award is given to those who are creative, positive and inspiring while spreading sunshine to the blogging community.
How does it work?
Thank the blogger(s) who nominated you in a blog post and link back to their blog.
Answer the 11 questions sent by the person who nominated you.
Nominate 11 new blogs to receive the award and write them 11 new questions.
List the rules and display the Sunshine Blogger Award logo in your post and/or on your blog.
Questions set by Syl
(1) What animal would you want as your side kick?
100% a dog.
Dogs are the best. Honestly we are not worthy of dogs. They are the most loyal and loving companions and I pretty much prefer them to people #SorryNotSorry LOL!!!
But yes, a dog. And preferably my own dog. Or even better if I could have a whole doggie crew.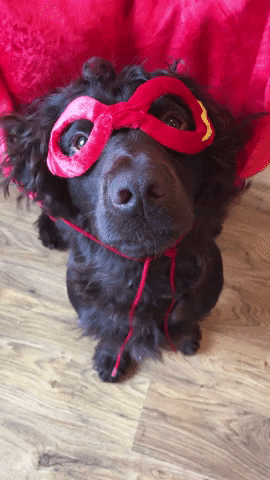 (2) Which genre of books is underrated in your opinion?
I think that YA books are frequently underrated by adult readers who look down on them for being somehow not proper literature and I very much disagree with that idea. I personally have only really read YA books as an adult and I find many of them to be filled with wonderful prose, memorable characters and stimulating plotlines. It is incredibly narrow-minded to ignore an entire category of books simply because they feature teenagers as the focal points of their stories.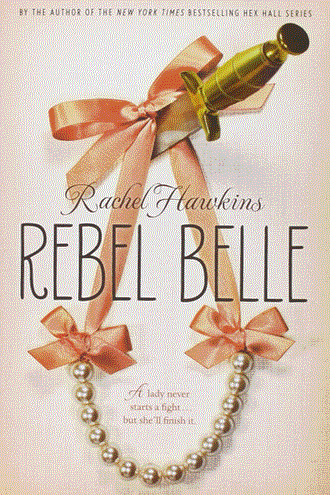 (3) What is the most interesting food you've ever eaten?
Due to dietary restrictions because of my longterm illness I don't get to be that adventurous with my food so I haven't really eaten anything fabulously outlandish. I did used to use the green stalks of scallions (spring onions) as straws and sip my tea through them as a child but that's more weird AF rather than interesting lol!!
(4) What is your favourite winter activity?
Hugging the radiator.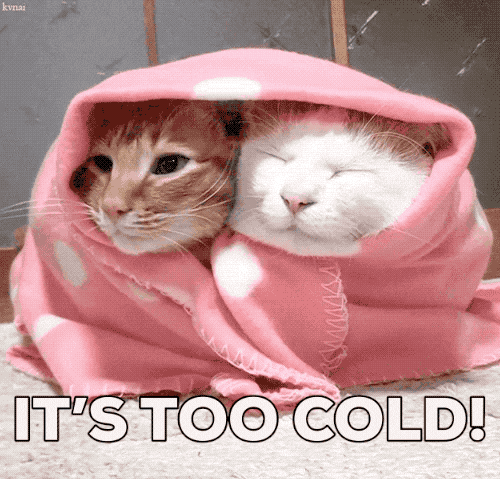 (5) What useless super power would you want to have?
The power to flick my hair in slow motion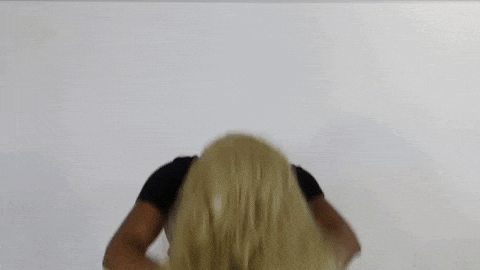 (6) Favourite cartoon?
Garfield. I feel he understands me!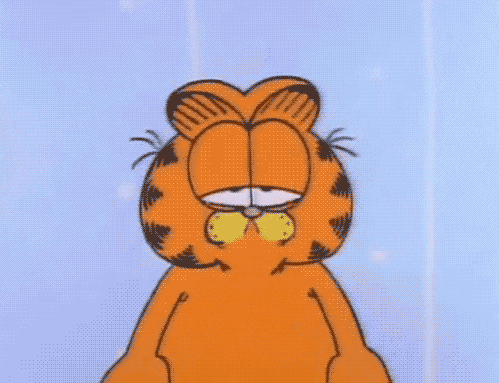 (7) Favourite ice cream topping?
Chopped roasted peanuts, salted pretzels and warm chocolate sauce on vanilla ice cream.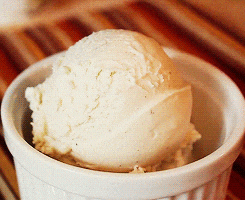 I now have a craving LOL!
(8) Who is your favourite book or movie villain?
Darth Vadar. I mean how can it not be??? Star Wars is just this massive part of my childhood and he was always this great character that I loved to hate.
(9) If you could see any singer/band (living or dead) in concert, who would it be?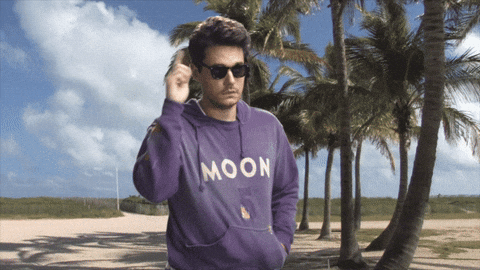 John Mayer. 100%. I just adore him. Been a fan of his music since the beginning of his career. I am ALWAYS playing his albums; I just do not tire of his music. Asking me to pick my favourite John Mayer song would just be too hard because so many of them mean a great deal to me. But the best thing ever is that this Autumn I DO ACTUALLY GET TO SEE HIM IN CONCERT FOR THE FIRST TIME!!!! I legit cannot wait. I am so beyond excited.
(10) Best read so far this year?
Ahhh I can't pick one!!! So here's five in no particular order…
My Dark Vanessa by Kate Elizabeth Russell, The Binding by Bridget Collins, In the Night Wood by Dale Bailey, The Confession by Jessie Burton, Lanny by Max Porter
(11) Which planet would you want to visit?
One with an atmosphere and climate comparable to ours!!! I love astronomy and have quite the passion for space science. But I am also freaked out by the actual thoughts of being in space and visiting inhospitable planets is pretty much the last thing I want to do!
---
And those are my answers! What do you guys think of them? Do you agree/disagree with any of them?
Next up I am going to tag 11 blogs to receive this award:
It's okay if tags and awards aren't your thing. No one should feel obligated to do this tag unless they want to.
My eleven questions for those tagged
What is your favourite bookish trope?
Pineapple on pizza; acceptable or anathema?
It's a dark and stormy winter's night. What book would you curl up beside the fire to reread?
You have invented a time travel machine but can only use it for a single journey. Would you rather travel to the future or to the past? Explain your answer.
Who is your all time favourite author?
Do you read hardbacks with the dust jacket kept on or off?
Do you like to keep your books in pristine condition or are you happy to write in them or dog ear them etc?
What is your favourite song right now?
Have you any other hobbies besides reading?
You are having a fancy dinner party and can invite three fictional bookish characters. Who are the three?
What are your feelings on loaning your books to friends and family?