Thanks so much to my fabulous book blogging friend Sarah from @Weaving Fiction for nominating me for this award. This is my fourth time getting to do this tag!
Also!
If you all aren't following Sarah then you really need to be! She's such a genuine person and a really fab blogger who writes incredibly insightful reviews along with other various bookish posts.
What is the Sunshine Blogger Award?
The Sunshine Blogger Award is given to those who are creative, positive and inspiring while spreading sunshine to the blogging community.
How does it work?
Thank the blogger(s) who nominated you in a blog post and link back to their blog.
Answer the 11 questions sent by the person who nominated you.
Nominate 11 new blogs to receive the award and write them 11 new questions.
List the rules and display the Sunshine Blogger Award logo in your post and/or on your blog.
Questions set by Sarah
(1) What is your favourite, very specific genre to read? i.e 19th-century romance or Japanese inspired fantasy
I think one of my favourite niche genres has to be gothic style fiction with echoes of Grimm Brothers' Fairytales. I don't like horror books… but there's something about slightly creepy books set in old large houses beside deep, dark woods that really appeal to me. An example is In The Night Wood by Dale Bailey.
(2) Explain your star rating system!
5 stars: A fantastic book. Absolutely adored it. Probably can't coherently explain why. Deserves a reread at a later date.
4 stars: A really, really good book! One I loved a lot. Quite possible I would reread.
3 stars: A good solid book. I liked it a lot but probably would never reread
2 stars: An okay book. Not terrible but not exactly gripping or written that well. Typically a predictable plot laden with clichés.
1 star: Just no… I probably want to burn it. But most likely I have flung it across the room in anger upon finishing it
(3) How many books do you like to read at once?
Typically I am monogamous when it comes to my reads. I like to give just the one book my full attention. I have been known to sometimes read a science non-fiction alongside a fictional book though. Usually when the science non-fiction is fairly chunky.
(4) What is your perfect reading environment?
Late evening, a squishy sofa, plenty of cushions, my feet up on a bean cube, a cosy blanket on my lap, soft instrumental music playing in the background with my dog curled up beside me.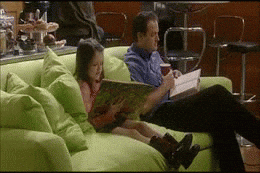 (5) Short books, or long books & why?
I am a fairly slow reader so am not that big a fan of massive tomes. I mean I still read them but I certainly prefer books that average around 400 or so pages. I do quite like the skill that is involved in crafting a short novella because I think such a finite amount of space requires very careful editing to help develop the perfectly paced plot and detailed characters.
(6) Tell us about a book that haunts you, and why
I recently read The World That We Knew by Alice Hoffman and that book is still living in my soul. It's haunting because it shows the absolute evilness that human beings are capable of as it is a book about the occurrences of the Second World War. I think books about any war haunt me. Another example is Half of a Yellow Sun by Chimamanda Ngozi Adichie because I am haunted by the actions of my favourite character, Ugwu, in that book. His loss of innocence shattered my heart in ways I cannot coherently explain. And I am also haunted by the book All Quiet On the Western Front by Erich Maria Remarque. Because in that book it showed the fear of soldiers on the front, of men that were little more than boys, it showed the true horrors of war and its everlasting nightmarish legacies on these men.
(7) What inspired you to start blogging & how long have you been blogging?
I started blogging this past Summer at the end of June. I have been reviewing on Goodreads for quite a while now but I always felt the need to be able to discuss books in a more general manner so I decided to create my own blog. Plus it helps with ARC requests from NetGalley… not gonna lie, I am definitely also here for some ARCs.
(8) What is your go-to book recommendation that you can't shut up about?
It's funny because it isn't my favourite book! However it's up there with my favs, but the book I always recommend to people is Douglas Adams' The Hitchhiker's Guide to the Galaxy. I rec it because I think it's hilarious but also rather incisive with the wit contained within its pages.
(9) What fairytale/folktale would you love a retelling of?
Can I somewhat tweak this question to being more myth-based? Because I love my Greek mythology especially and would really like to read a good retelling of Orpheus in the Underworld. The tale of Orpheus and Eurydice is my absolute fav. And if I can't have that then I would love a story about the origins of the constellation Orion.
(10) Aside from blogging, tell us three hobbies you love
I sometimes like to both sew and knit even though I am not that proficient at either. Listening to music is another great love of mine, and it is made even more enjoyable when I get to sing along. In my younger years I used to sing quite a bit. And I really get great joy out of tending to my orchids. When they are in bloom it is a beautiful sight to behold.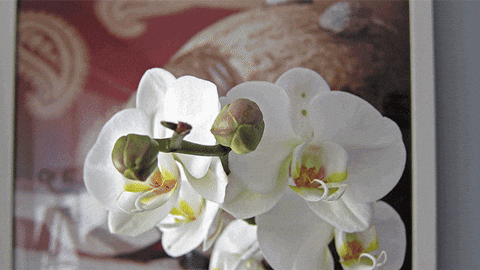 (11) Name a book that made you cry
I think it is easier to name books that have not made me cry!! I have a special shelf on my Goodreads profile that is titled 'Cry Me A River' which lists all the books I have reviewed since I joined Goodreads that have made me cry.
---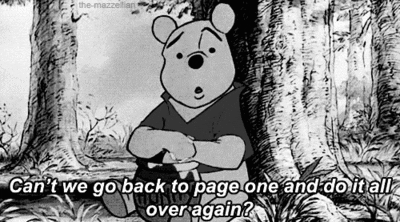 And those are all my answers!!! I'm not going to tag anyone in particular this time around because it's not that long ago since I tagged a bunch of people for this award.