I was tagged to take part in the Get to Know Ya Book Tag by Siobhan @Siobhan's Novelties. Thanks so much for the tag Siobhan!!
So let's get to this!
Favourite Book of All Time
Has to be the one and only The Catcher in the Rye. It is a book that is incredibly special to me and holds a very firm grip on my heart.
Favourite Book Five Years Ago
Is the same favourite as now! I have adored Catcher and declared it as my fav novel for maaaaaaaaaaaany years now!!! I just love it so much.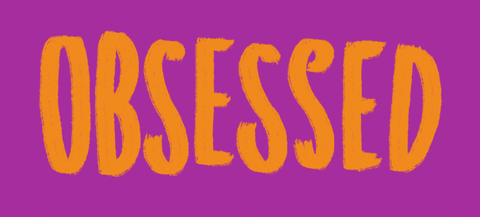 Favourite Duology/Trilogy/Series
I'm not a really big fan of series! I tend to prefer standalones BUT I do love The Hitchhiker's Guide To The Galaxy which is a trilogy in five parts…… Gosh I adore Douglas' sense of humour. RIP Douglas. You left us far too soon.
Last Book You Read
Well by the time this gets posted I am sure this answer will be entirely wrong but it's currently 22nd September and I just finished The Mercies by Kiran Millwood Hargrave.
Last Poetry Book You Read
OMG let me scroll through my Goodreads because it has been a while…
I read some poetry by Emily Dickinson in April 2018… It was a free collection that I downloaded from Project Gutenberg.
What Book Most Influenced Your Life
I think there have been a few books that have influenced me in different ways. One of the first books that ever truly left its mark on me was Kiss The Dust by Elizabeth Laird. I read it as a young girl and learned so much about myself and the world at large from it.
Book That Made You Ugly Cry
Over the years there have been many books that have made me cry. I know in other tags with this same question I've mentioned The Fault in Our Stars, Never Let Me Go so I'll say something different today.
Say Her Name by Francisco Goldman.
It's a non-fiction book that a man wrote in memory of his wife… and oh my gosh the love story is one for the ages but the grief… the pain… It's utterly heartbreaking abd incredibly beautiful.
Book That Made You Laugh
Mindy Kaling's memoir. It's such a funny book. I urge any one to read it when they are feeling a bit blue.
Character You'd Like To Be For a Day
Oh wow!! This is hard!!! Is it ridiculous to say I'd like to be a sparkly vampire from Twilight???? It is isn't it… BUT VAMPIRE!!! THAT SPARKLES!!! I just think it'd be a lol!! Plus I'd be super strong and super quick… It'd be a lot of fun to have a body that feels nigh on invincible.
Book So Good You Dreamt About It
I don't think I've ever dreamt about a book I have loved (or if I have then I have just forgotten) but one that had me talking for months for all the WRONG reasons was The Penelopiad!!
Book You DNF'd
Good Omens.
I blame Gaiman because I like Pratchett!
What Book Are You Excited To Read
My friend Gabby has been telling me all about Lavinia by Ursula Le Guin so I really am looking forward to reading that once my library reservation comes in… who knows, maybe by the time I have posted this tag it will have!!
---
And that's it for another tag!!! As ever feel free to consider yourself tagged if you so wish and remember to pingback to my post if you do decide to do this tag so I can read your answers.