I am a MASSIVE fan of Friends. It is my all time favourite TV show. So when I saw this Friends themed book tag on Elanor's blog I knew I had to take part!
The tag was originally created by An Average Life blog.
MONICA: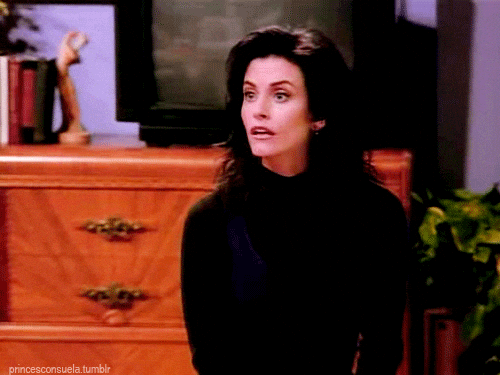 A book based on a game or competition
Warcross by Marie Lu
I really need to finish this duology already!!! I really enjoyed the gaming aspect to the storyline as gaming is not something I do so it was fascinating to read about it (even in a fantastical manner)
Organisation Queen: How do you organise your books?
I order them first by height, and then alphabetised by author surname.
RACHEL: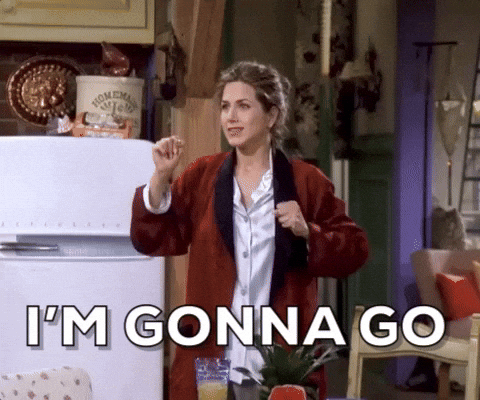 A book you read for the hype
All of them?????
I am so guilty of reading books based on hype. I just love having my own say on hyped up reads.
Shopping Addict: What makes you buy a book?
Is it terrible to say the cover?!?!?! If a book ain't pretty then I will either choose to read it as an eBook or library loan….. #shallow
ROSS: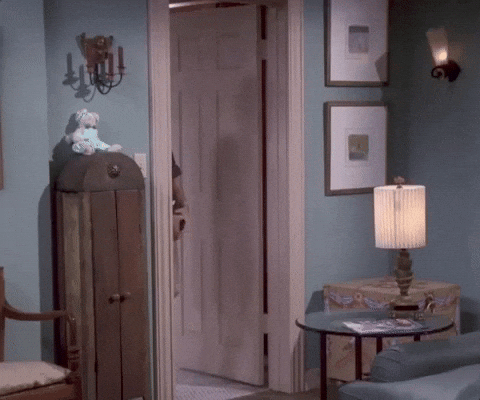 A science fiction book
I Still Dream by James Smythe
This was a book that I picked up initially based on the pretty cover and then I was sucked in by the blurb. AND IT TURNED OUT TO BE FABULOUS!!! A highly recommended five star read about how humanity deals with the growing reliance on AI technology.
On a Break. Which books have you put down to pick back up later?
Boy Snow Bird by Helen Oyeyemi
I really like Oyeyemi's subversive narrative style but I tried to read this when I was in a reading slump and it was just a little too much for me at the time. I am 100% convinced I will pick it back up in the library at some point in the future.
CHANDLER: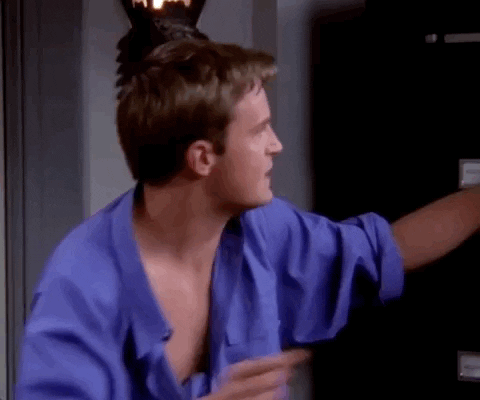 A book that made you laugh out loud
Jason Byrne's memoir 'Adventures of a Wonky-Eyed Boy: The Short-Arse Years'. Jason Byrne is an Irish stand up comedian who I find his hilarious and unsurprisingly I therefore adored his book and laughed my butt off!!
That time at Space Mountain. Are there any books you're embarrassed to admit you've read?
No, I'm not ashamed of my reading choices. I read books that interest me in all manners of ways and have no reason to feel that my choices are somehow shameful.
JOEY: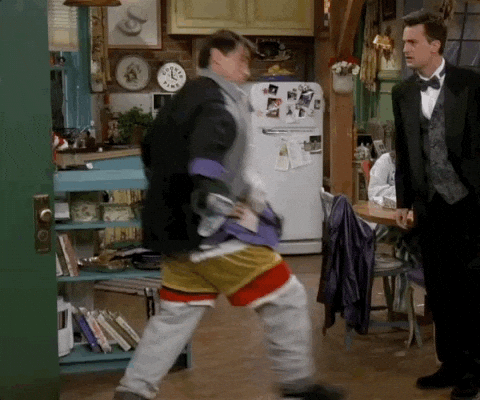 A scary book you'd keep in the freezer
I don't read scary books because I don't think even freezing the book would make me feel better!!! (I do love that episode of Friends btw…)
V is for Encyclopedia. As an adult, have you read any books with words you had to look up to understand?
All the time! I do have a fairly broad vocabulary but that does not mean that I don't ever come across words that I am unsure of. I think part of my love of reading is how it constantly informs my use of the English language.
PHOEBE: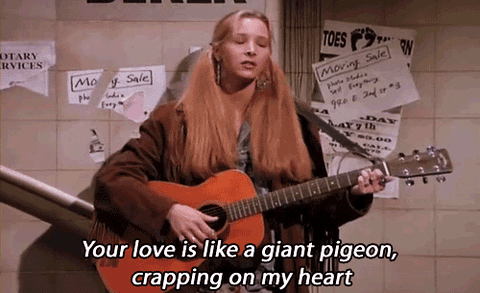 A book with a spiritual or supernatural theme
Discovery of Witches by Deborah Harkness
Witches, vampires, demons… think that just about covers supernatural!!
The boycott. Are there any authors, booksellers or publishers you refuse to support?
Orson Scott Card, author of Ender's Game, for many of his personal problematic viewpoints.
JANICE: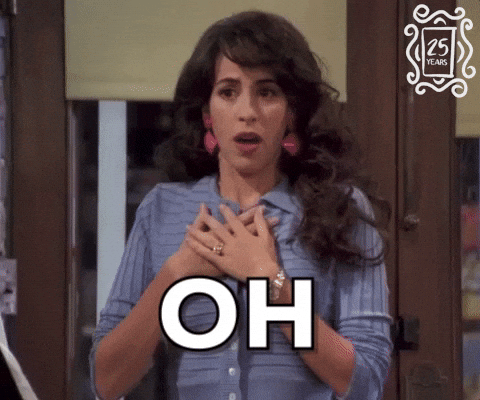 A book with an OH MY GOD twist
The Quiet at the End of the World by Lauren James
SHOOKETH!!! I WAS SHOOKETH!!!!!!!!!
EMILY:
A British classic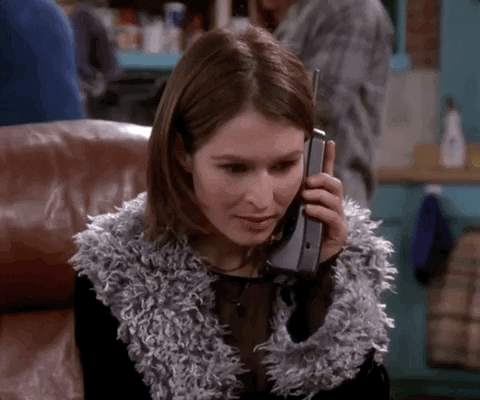 Pride and Prejudice, Jane Eyre, Wuthering Heights, A Tale of Two Cities… ALL THE LOVE FOR THESE BOOKS
GUNTHER: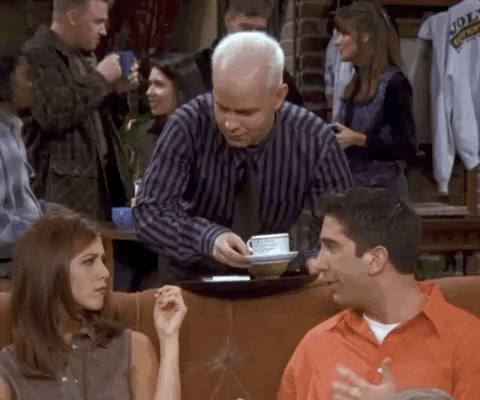 A book nobody seems to be talking about
I feel like no one is talking about the amazing Please Read This Leaflet Carefully by Karen Havelin.
CAROL AND SUSAN: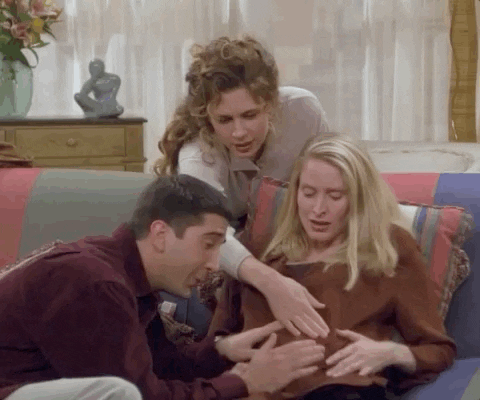 An LGBTQ+ book or author
Lie With Me by Philippe Besson, translated by Molly Ringwald… My god I adored this beautiful book. So deeply moving and heart-breakingly gorgeous.
EDDIE: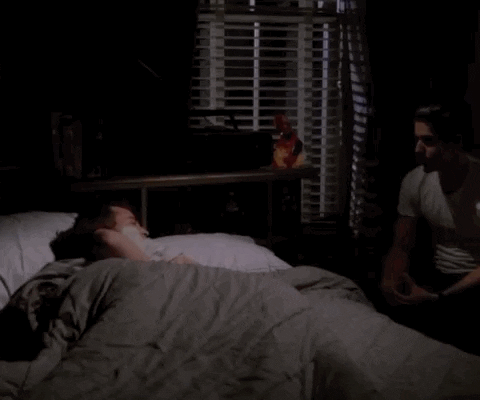 A book or character with intense/stalker vibes
You by Caroline Kepnes… that is one freaky book!!!
MIKE:
A slow burning book OR romance novel
I adore the romance in The Binding by Bridget Collins. It is so perfectly nuanced and underplayed and then BOOM!!! Gosh I loved that book.
RICHARD: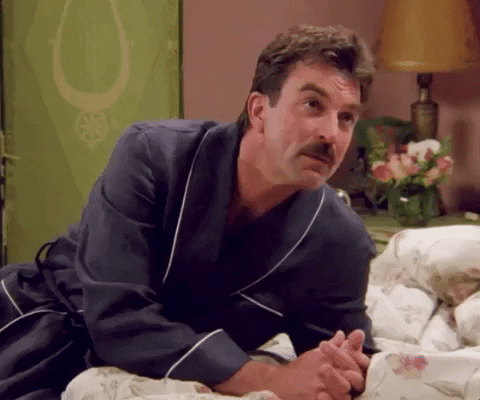 A book that left you feeling accomplished or better educated
I thoroughly enjoyed reading Gender Mosaic by Daphna Joel and feel increasingly more knowledgeable about the topic of non-binary gender so am able to counteract anyone with the belief that gender is binary in a much more informed manner.
BONUS QUESTION:
Which F.R.I.E.N.D.S character do you most identify with?
I am a Gellar girl! I'm a science nerd like Ross and an organisation queen like Monica.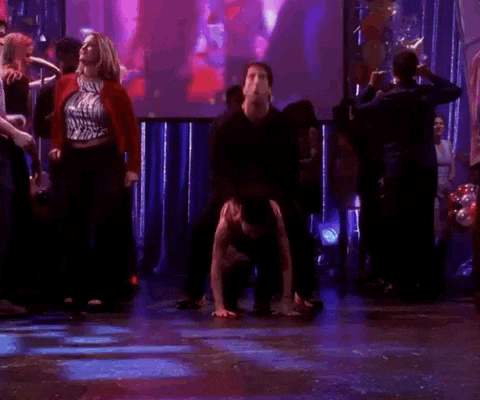 AND FINALLY I TAG…