Hi guys! I was searching for some Christmas themed book tags for my Blogmas posts and I found this one on BookTube.
It's called the Festive Christmas Book Tag and was created by Girl Reading.
1) A fictional family you would like to spend Christmas dinner with?
Is it madness to say The Bennets from Pride and Prejudice???? I just like the idea of utter madness at Christmas time and those sisters, that mother, that father… WHAT A LOL THEY ALL ARE!!!!!!!!!!! Yup Christmas at The Bennets please and thank you… and maybe dessert at Pemberley….
2) A bookish item you would like to receive as a gift?
BOOK VOUCHERS!!!!!!!!!!!!!! So I can buy more books lol!! I'm not into bookish merch really. So I'm good with book vouchers… and maybe a few bookmarks. Can never have enough bookmarks.
3) A fictional character you think would make a perfect Christmas elf?
MR COLLINS!!!!!!!!!!!!!!!!!!!!!!!!!!!!! I know this should not turn into a Pride and Prejudice tag BUT OMG MR COLLINS AS A CHRISTMAS ELF WOULD BE A LOL!!!!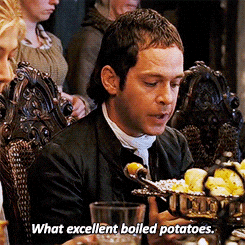 4) Match a book to it's perfect Christmas song.
Oh heck… I AM GOING FOR IT!!! LET'S RENAME THIS THE PRIDE AND PREJUDICE CHRISTMAS TAG!!! (oooh maybe I should actually create that tag…..) BUT THAT IS FOR LATER!!!
So I am matching Pride and Prejudice to a Christmas song and I choose the Queen of Christmas Mariah Carey and All I Want for Christmas is You as my ode to Mr Darcy….
5) Bah Humbug. A book or fictional character you've been disappointed in and should be put on the naughty list?
Ooooh what have I one starred this year…
Solitaire by Alice Oseman
The Chaos of Standing Still by Jessica Brody
The Friend Zone by Abby Jimenez
On the Come Up by Angie Thomas
The Rosie Result by Graeme Simsion
The Penelopiad by Margaret Atwood
Five Feet Apart by Rachel Lippincott
Us by David Nicholls
Making Conversation by Christine Longford
The Man Who Didn't Call by Rosie Walsh
Bloodline by Claudia Gray
Unconventional by Maggie Harcourt
The Dark Descent of Elizabeth Frankenstein by Kiersten White
Snowdrift and Other Stories by Georgette Heyer
A Flicker in the Clarity by Amy McNamara
Mythos by Stephen Fry
Not afraid of giving a one star rating am I…. these are all just from this year LMAO!!
6) A book or a fictional character you think deserves more love and appreciation and deserve to be put on the nice list?
HOLDEN CAULFIELD!!!!!!!!!!!!!!!!!
My boy Holden from The Catcher in the Rye deserves so much more love than he gets. I GOT YOU HOLDEN MY LOVE!!!!!!!! Love in the platonic sense I might add though because Holden feels much too like myself at 15!!!
7) Red, Gold and Green. A book cover that has a wonderfully Christmassy feel to it.
This edition of Pride and Prejudice….
Yeah I'm just having the lols now aren't I… OOPS MY BAD!!!!
8) A book or series you love so much, you want everyone to find under their Christmas tree this year so they can read it and love it too?
HAHAHAHAHAHA Y'ALL KNOW THE ANSWER ALREADY!!!!!!!!!
---
And finally… I tag
EVERYBODY!!!!!!!