And this brings to an end my very first Blogmas season on A Little Haze Book Blog. It was a lot of fun writing Christmassy themed memes, tags and book reviews and I hope you all enjoyed it as much as I did.
For my very last Blogmas post I have decided to share a bunch of my favourite blog posts from some of the amazing blogs I follow.
Merry Christmas to each and every single one of you!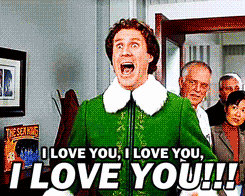 And just in case anyone missed any of my Blogmas themed posts here they all are: