Hello everyone!!! Welcome to part two of my tea-spilling post about all those books I rated one star in 2019. In case you missed it part one can be read here.
Back to the list!!!!
The Penelopiad by Margaret Atwood
I really did not like this book. I found it to be very poorly constructed with glaring inconsistencies and sadly underdeveloped characters that were merely pastiches rather than living, breathing, feeling, multi-layered human beings. AND IT WAS BORING!!!!!!!!!!!!!!!!! How in God's name does Atwood manage to make Greek Mythology boring????????????????????????????
I swear Atwood does a lot of telling but never actually shows how her characters are feeling. I mean we as readers obvs get outraged because it's clear to see the second class citizen that is the woman of the house in this Homeric time-period, and then there are the slaves and servant girls who are even more sinned again…
But where was the emotion? The empathy???? This was just another feminism by numbers retelling of an ancient story that didn't really add any new depth to the existing material. (full review here)
The Rosie Result (The Rosie Project #3) by Graeme Simsion
Tedious. And repetitively so. I understand the idea behind trying to give a voice to neuroatypicality but wow did this drag on and almost made me lose the will to live. I loved book one in this series so much that I'm sad that my last memories of these books will not be positive. A shame.
On the Come Up by Angie Thomas
OH MY GOD I THOUGHT THIS BOOK WOULD NEVER END!!! Felt like crying when I saw there was an epilogue because I just needed it to be over already!!!!!! This was overwrought, insanely drawn out, laden with stereotypical characters rather than characters that felt visceral in any shape or form. The writing was sub-par, the plot was borderline nonexistent, the side characters were bland and interchangeable and I couldn't cope with the stupidity that the MC Bri frequently displayed. (full review here)
The Friend Zone by Abby Jimenez
I unapologetically loathe this book. I can't discuss it without using spoilers so apologies for that but the ending of this book was an utter slap in the face to every woman who has ever had to come to terms with not only her infertility but also how society sees the ultimate point of a relationship to be the woman giving birth… Having the allegedly infertile female MC fall pregnant at the end was not giving this book a nice happy, positive ending, instead it was utterly ablest and disgustingly hetero-normative and narrow minded…
I have written extensively about this book in the last few months. There is a full review here at this link and also a discussion piece about illness representation in books here.
The Chaos of Standing Still by Jessica Brody
I was incredibly frustrated by so many aspects of this book:
Painfully underdeveloped characters that were merely stereotypes or pastiches rather than authentic feeling personalities.
Ill thought out scenes that just became problematic due to their singularly salacious function.
A promotion of controlling behaviour as romantic.
And a tedious and prosaic writing style.
Solitaire by Alice Oseman
LOL no…. Talk about a book with inflated notions of itself. Can't be dealing.
It Won't Be Christmas Without You by Beth Reekles
This was such an amateur style of story.
The writing was so bland. So perfunctory. And utterly without charm or emotion. And the characters were identikit rather than feeling in any way original.
One of the poorest offerings I've read in recent times. (full review here)
The Fandom by Anna Day
This book sucks.
Let's not sugar coat it.
It rehashes tropes from every other dystopian novel you've ever read and not in a good way.
It is filled with girl hatred and slut shaming.
It's incredibly poorly written.
The prose is… Well it's just sub par. There is no beauty to it, nothing to hook the reader. It lacks atmosphere, emotion… Just dismal really.
The characters are immensely underdeveloped and stereotyped.
Choices are made regarding the narrative structure that rob the reader of any sense of tension or imminent peril and/or doom for the characters.
It's painfully drawn out, far too long and just generally dull to read.
Frankly in Love by David Yoon
Please don't promise me fake dating if you're not gonna be cute about it. This book was such a freaking let down I can't.
I JUST CAN'T
I hated it so much.
Omg the writing….. THE WRITING WAS AWFUL!!!!!
Did the author Yoon want to be grandiloquent and overly verbose???
Or did he want to be painfully prosaic????
BECAUSE BOTH STYLES WERE PRESENT AND OMG DID I HATE THEM SO MUCH!!!!!
And can we just LOL at the amount of *issues* this book tried to stuff into it: racism, shootings, death, illness, cheating, coming out…
TOO MANY THINGS COVERED UTTERLY INEFFECTUALLY
And then the author actually tried to discuss hymens and how it is implied they ALWAYS break after sex and only sex………………………………………………………………………..
There's a full review here where I go into more detail.
Good Omens by Neil Gaiman and Sir Terry Pratchett
I wanted to like this so badly… But it bored me to tears. I found the structure of the novel to be a giant mess and it just lacked in character creation for me. (full review here)
---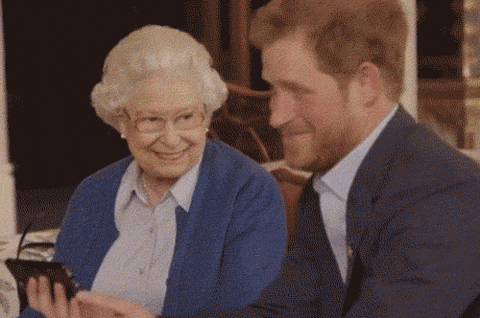 And that's it!! Twenty one-star rated reads altogether in 2019. Not too bad when you consider I had twenty-seven five-star rated reads out of a grand total of 169 books read.