Blurb from Goodreads
Sizzling chemistry, a page-turning will they/won't they romance and the hottest twist on one of your favourite movies…

British actor Zac Edwards is the latest heartthrob to hit the red carpets. Hot, talented and rich, he sends women wild…
All except one.

Close protection officer Kat Parker hasn't got time to play celebrity games. She has one job: to protect Zac from the stalker that seems to be dogging his every move.

Zac might get her hot under her very starched collar, but Kat's a professional – and sleeping with Zac is no way part of her remit…
My Review
This book had one of the best opening chapters to a rom com ever. There was immediate banter and sizzling chemistry between the two leads and I was hooked!
'Up Close and Personal' is a contemporary rom-com style book that takes more than a nod from the Whitney Houston and Kevin Costner film 'The Bodyguard' as it focuses on a bodyguard protecting an A-list celebrity.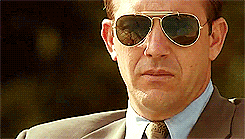 Except here the roles are reversed and Kat is the female bodyguard and Zac is the male actor.
And to start with it was a lot of fun!
I was very much invested in the burgeoning playful relationship between Kat and Zac and how Kat was trying to deny her feelings for Zac while he was much more up front about his.
But somewhere along the way the book stopped feeling joyful for me. Instead of racing through this book like I thought I would, I actually took more than five days to slog through this.
However, a lot of that I feel is down to personal preferences.
I was looking for a book that was super light, super playful and jammed with cutesy rom-com cliches. This book however attempted to take a more serious turn which was not something I was in the mood for.
Kat's reluctance to form a romantic relationship with Zac was based on emotional scarring from her past in the army (PTSD from a traumatic incident) and for me this didn't mesh well with the peppy nature of the book's beginnings nor with the lusty style of their early relationship. I felt the writing lacked the gravitas to properly explore Kat's trauma and mental well-being. And instead felt that plot was only used for the sake of a dramatic plot convenience; her PTSD was used as the stereotypical obstacle / barrier to lovers committing to each other fully which was then much too neatly dealt with for the inevitable happy ever after ending.
Zac is also revealed to have had a difficult past which for the sake of spoilers I feel I cannot discuss but to me it too felt inauthentic and underdeveloped.
I do however appreciate that a lot of readers of NA style books like to read stories with emotionally vulnerable characters that find happiness and healing through romantic love so if that is your preference then there would be much for you to enjoy in this book.
Another thing that wasn't to my taste was the climax of the stalker storyline. The reason Kat became Zac's bodyguard was due to a stalker that had been leaving unsettling notes that developed into something much more sinister as the book progressed… but the resolution of that storyline happened much too quickly over the course of two short chapters. It felt extremely rushed and lacking in much needed tension and atmosphere.
Conversely I felt that after this stalker storyline was resolved that the remaining chapters were much too long. To me those chapters felt extremely pointless as it was entirely obvious what the ultimate ending would be and therefore I just wished that the book would just hurry up and get to said ending.
On a very personal note I would also like to mention my annoyance at a major spoiler being given for the Richard Madden / Keeley Hawes TV drama 'Bodyguard' because I'm currently in the middle of watching that (I know I'm late to it but still!) and feel like a key part of that show's storyline has been spoiled for me.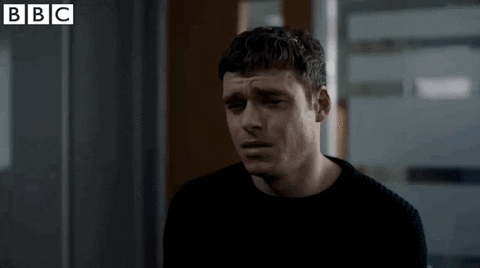 Overall this was a book of hits and misses for me. I loved the strong opening and the initial chemistry between the two leads, but was not a fan of the book's attempt to explore more complex emotional drama surrounding their pasts, and ultimately was not fully invested in the outcome of will they or won't they.

*An e-copy of this book was kindly provided to me by the publisher via NetGalley in exchange for an honest review*
This edition publishing 12th June 2020, One More Chapter