Today I am back with part two of my list of recommended romantic comedy reads. If you missed part one you can check out that post HERE.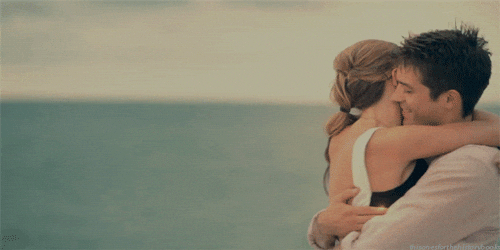 I love reading books with a romantic plot and when I am feeling a little overwhelmed by life I more often than not seek comfort in a romantic comedy. The books in these three posts are among my favourites.
Pride and Prejudice by Jane Austen
You cannot have a list of romantic comedies without Austen and to me, Pride and Prejudice is her most comedic of romances. I have read it a bazillion times and cannot recommend it more highly to anyone looking for an escapist read. It is brilliantly written, has fantastic characters and if you love the enemies to lovers trope then you are in for a treat. Please don't let the fact that this is a relatively old book put you off as Austen's writing is incredibly accessible for a modern day audience. I know some people have issues with classics because the writing can be a little bit difficult to get on board with but that it certainly not the case here.
BLURB: When Elizabeth Bennet first meets eligible bachelor Fitzwilliam Darcy, she thinks him arrogant and conceited; he is indifferent to her good looks and lively mind. When she later discovers that Darcy has involved himself in the troubled relationship between his friend Bingley and her beloved sister Jane, she is determined to dislike him more than ever. In the sparkling comedy of manners that follows, Jane Austen shows the folly of judging by first impressions and superbly evokes the friendships, gossip and snobberies of provincial middle-class life
---
Sick Kids in Love by Hannah Moskowitz
Don't be put off by the title! No one dies in this book. Instead what it is is a super cute and fluffy YA that features chronically ill characters and a really heart-warming, love story.
BLURB: Isabel has one rule: no dating.
It's easier–
It's safer–
It's better–
–for the other person.
She's got issues. She's got secrets. She's got rheumatoid arthritis.
But then she meets another sick kid.
He's got a chronic illness Isabel's never heard of, something she can't even pronounce. He understands what it means to be sick. He understands her more than her healthy friends. He understands her more than her own father who's a doctor.
He's gorgeous, fun, and foul-mouthed. And totally into her.
Isabel has one rule: no dating.
It's complicated–
It's dangerous–
It's never felt better–
–to consider breaking that rule for him.
---
A Girl Like You by Gemma Burgess
This is the quintessential friends to lovers via fake dating of sorts… basically the MC gets advice about how to date men without falling for them too early from her womanising friend… yeah you know how this works out already. It's brilliant though. Super smart, witty dialogue and just a really good read. I HATE the cover with a passion but thankfully I didn't let that put me off and this has become one of my all time fav adult contemporaries.
BLURB: After breaking up with her boyfriend of, well, forever, Abigail Wood must learn how to be single from scratch. Her dating skills are abysmal, and she ricochets from disaster to disaster – until Robert, one of London's most notorious lotharios, agrees to coach her. With his advice, she learns to navigate the bastard-infested waters of the bar scene and practices the art of being bulletproof. The new Abigail is cocky, calm, composed… but what happens when she meets her match?
---
The Hating Game by Sally Thorne
This book is nigh on perfect if you want a cute enemies to lovers contemporary romance. I have never shipped a couple so hard and urgh…. it's just great. If you need cheering up and a lot of silliness then this new adult contemporary romance is for you.
BLURB: Lucy Hutton and Joshua Templeman hate each other. Not dislike. Not begrudgingly tolerate. Hate. And they have no problem displaying their feelings through a series of ritualistic passive aggressive maneuvers as they sit across from each other, executive assistants to co-CEOs of a publishing company. Lucy can't understand Joshua's joyless, uptight, meticulous approach to his job. Joshua is clearly baffled by Lucy's overly bright clothes, quirkiness, and Pollyanna attitude.

Now up for the same promotion, their battle of wills has come to a head and Lucy refuses to back down when their latest game could cost her her dream job…But the tension between Lucy and Joshua has also reached its boiling point, and Lucy is discovering that maybe she doesn't hate Joshua. And maybe, he doesn't hate her either. Or maybe this is just another game.
---
Remedial Rocket Science by Susannah Nix
I love books that represent women in STEM and this new adult rom-com very much does that. It is super light and fluffy, I laughed my butt off when I read it…. and if you keep an eye out on Amazon this one comes up as a freebie quite a bit. Definitely recommended if you want to forget your troubles for a few hours. And it's fairly low on the steamy scale from what I can recall which is my preference for NA rom-coms.
BLURB: College student Melody Gage is craving a night of no-strings fun when she meets charming out-of-towner Jeremy, and that's exactly what she gets. Until three years later, when Melody relocates to Los Angeles and finds herself thrust back into Jeremy's orbit.

Not only does her hunky one-night stand work at the same aerospace company where she's just started her dream job, he's the CEO's son. Jeremy's got a girlfriend and a reputation as a bad boy, so Melody resolves to keep her distance. Despite her good intentions, a series of awkward circumstances—including an embarrassing crying jag, a latte vs. computer catastrophe, and an emergency fake date—throw her together with the heavenly-smelling paragon of hotness.

As the billionaire playboy and nerdy IT girl forge an unlikely friendship, Melody's attraction to Jeremy grows deeper than she's ready to admit. Will she risk it all for a shot at her happy ending?
---
Bookishly Ever After by Isabel Bandeira
This YA is one of my fav fluffy books! I loved the characters, I loved the storyline, I loved how the MC was as obsessed with books and knitting as I am. It's practically perfect and definitely one to make you feel all warm and cosy in your heart.
BLURB: In a perfect world, sixteen-year-old Phoebe Martins' life would be a book. Preferably one filled with magic and a hot paranormal love interest. Unfortunately, her life probably wouldn't even qualify for a quiet contemporary.

Everything changes when Phoebe learns that Dev, the hottest guy in the clarinet section, might actually have a crush on her. So, Phoebe turns to the heroines in her favorite books for advice on a personality overhaul. Becoming as awesome as her book characters isn't as easy as it sounds and when another girl nets Dev for herself right from under Phoebe's nose, she's crushed.

Then, to up the suckage, she gets assigned as his co-counselor at a sixth grade camp and has to spend an entire week tied to the hip with the one guy on the planet she wanted to avoid. Can she make it through the potential danger of romantic bonfires and nature walks without Dev figuring out she's still not over him, or will her counseling career end in emotional disaster? Can she ever go back to her happy world of fictional boys after falling for the real thing?
---
Everything Leads to You by Nina LaCour
This is another gorgeous YA. It's not as comedic as other books on this list but the f/f slow burn love story in this is so lovely that I couldn't but include it. Nina LaCour's prose is just *chef's kiss*.
BLURB: Emi has been entrusted with her brother's Los Angeles apartment for the summer as a graduation gift, but she isn't sure how to fulfil his one condition: that something great take place there while he's gone. She may be a talented young production designer, already beginning to thrive in the competitive film industry, but she still feels like an average teen, floundering when it comes to romance.

But when Emi and her friend Charlotte discover a mysterious letter at the estate sale of a Hollywood film legend, Emi finds herself chasing down the loose ends of the movie icon's hidden life. The search leads her to uncover a decades-old secret and the potential for something truly epic: love.
---
The Prenup by Lauren Layne
This book is the perfect size for a rom-com. It's not too long, not too short. Could read it in one sitting if you wanted. It's got likeable characters, a perfectly silly plot, set in rom-com heaven (aka New York) and a big old happy ending. What more could you want from an adult contemporary rom-com?
BLURB: Charlotte Spencer grew up on the blue-blooded Upper East Side of Manhattan but she never wanted the sit-still-look-pretty future her parents dictated for her. Enter Colin Walsh, her brother's quiet, brooding, man-bun-sporting best friend, and with him a chance to escape.

He's far from Charlotte's dream guy as but they need each other for one thing: marriage. One courthouse wedding later, Charlotte's inheritance is hers to start a business in San Francisco and Irish-born Colin has a Green Card.

Ten years later, Colin drops a bombshell: the terms of their prenup state that before either can file for divorce, they have to live under the same roof for three months.

Suddenly this match made in practicality is about to take on whole new meaning…
---
Just a Girl, Standing in Front of a Boy by Lucy-Anne Holmes
This book made me both laugh and cry; two things that I love to do when reading adult contemporary light fiction!!! A whole lot of feels really. And funny story about this book. I came across it because I saw a woman reading a book in my local park while giggling to herself and me being the nosy book reader I am had to see if I could make out the title and it turned out to be this book. So thank you to that random stranger for introducing me to this great read!
BLURB: 'My love story may not be the sort you read about in books or see in films . . . Love stories have glorious highs and ghastly lows. But when it comes to my own life, I'd have to say, you can keep your fabulous highs and I'll happily steer clear of the terrible lows.'

After a rocky start in life, Jenny Taylor, 27, star receptionist at the local doctors surgery, has things all worked out thanks to a list of ten daily things she must do to keep the blues at bay. But her life is turned upside down when she meets aspiring musician Joe King. And reliable boyfriend Matt proposes. And then her mum leaves her dad and moves into Jenny's flat determined to 'bond'.
---
And that's it for part two of my list of recommended romantic and light-hearted reads. Hopefully there are a few suggestions on this list that will make it on to your TBRs.
I'll be back soon with part three!
Until then please feel free to drop your own romanctic comedy suggestions for me in the comments below.
---