Hi everyone!
Today I am back with part three of my list of recommended romantic comedy reads. If you missed part one you can check out that post HERE and part two HERE.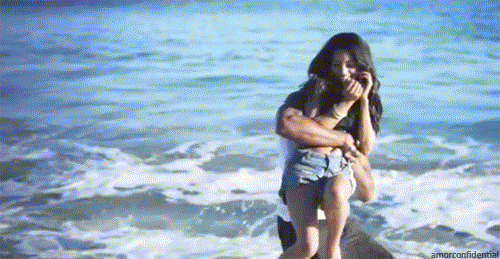 I love reading books with a romantic plot and when I am feeling a little overwhelmed by life I more often than not seek comfort in a romantic comedy. The books in these posts are among my favourites.
---
Josh and Hazel's Guide to Not Dating by Christina Lauren
Friends to lovers with humour and giddiness… I loved every single thing about this book. It just made me so happy!
BLURB: Hazel Camille Bradford knows she's a lot to take—and frankly, most men aren't up to the challenge. If her army of pets and thrill for the absurd don't send them running, her lack of filter means she'll say exactly the wrong thing in a delicate moment. Their loss. She's a good soul in search of honest fun.

Josh Im has known Hazel since college, where her zany playfulness proved completely incompatible with his mellow restraint. From the first night they met—when she gracelessly threw up on his shoes—to when she sent him an unintelligible email while in a post-surgical haze, Josh has always thought of Hazel more as a spectacle than a peer. But now, ten years later, after a cheating girlfriend has turned his life upside down, going out with Hazel is a breath of fresh air.

Not that Josh and Hazel date. At least, not each other. Because setting each other up on progressively terrible double blind dates means there's nothing between them…right?
---
Unmarriageable by Soniah Kamal
I've already included the awesomeness that is Pride and Prejudice in part two of this post… but if you fancy an up-to-date retelling with a Pakistani spin then you have got to read this. It is sooooo good!! All those rom com feels you know and expect!
BLURB: A modern retelling of Pride and Prejudice set in Pakistan

It is a truth universally acknowledged that a girl can go from pauper to princess or princess to pauper in the mere seconds it takes for her to accept a proposal. But Alys Binat is resolute she will not marry.

This warm and witty tug-of-love between mothers, daughters and rich, eligible bachelors is a fresh take on Jane Austen's original.
---
Just Friends by Holly McCulloch
This is a debut novel that I read and wasn't really expecting much from… BUT IT BLEW MY ROM COM SOCKS OFF!!! Friends to lovers plus witty writing and great characters. An absolute must read.
BLURB: Bea isn't happy. Desperate for a change, she looks to her friends for inspiration. Every single one of them is paired off, perhaps that's what she needs too.

So, she starts dating again. But everywhere she goes – amid the hilarious and scarring dates – there's Peter. Good old, oddball Peter, her closest friend from university. He's always been firmly in the friend zone but something's happened lately – he seems taller, more handsome and suddenly making him smile is Bea's favourite thing.

But how can Bea possibly risk their friendship? And how do you even go about taking someone out of the friend zone? What if Bea and Peter were only ever meant to be just friends…
---
Love from A to Z by S.K. Ali
One of my favourite YA contemporaries in recent times. It's both witty and cute, and made me feel ALL of the feels. Plus it has great diverse rep.
BLURB: A marvel: something you find amazing. Even ordinary-amazing. Like potatoes—because they make French fries happen. Like the perfect fries Adam and his mom used to make together.

An oddity: whatever gives you pause. Like the fact that there are hateful people in the world. Like Zayneb's teacher, who won't stop reminding the class how "bad" Muslims are.

But Zayneb, the only Muslim in class, isn't bad. She's angry.

When she gets suspended for confronting her teacher, and he begins investigating her activist friends, Zayneb heads to her aunt's house in Doha, Qatar, for an early start to spring break.

Fueled by the guilt of getting her friends in trouble, she resolves to try out a newer, "nicer" version of herself in a place where no one knows her.

Then her path crosses with Adam's.

Since he got diagnosed with multiple sclerosis in November, Adam's stopped going to classes, intent, instead, on perfecting the making of things. Intent on keeping the memory of his mom alive for his little sister.

Adam's also intent on keeping his diagnosis a secret from his grieving father.

Alone, Adam and Zayneb are playing roles for others, keeping their real thoughts locked away in their journals.

Until a marvel and an oddity occurs…
---
Beginner's Guide: Love and Other Chemical Reactions by Six de los Reyes
I loved this because it featured women in STEM which is always close to my heart. But more pertinent for this lost it is just so freaking funny and cute! It's easy to read, filled with the best kind of romance tropes and I loved it!
Falling in love is a chemical reaction.

Just ask Kaya Rubio, twenty-five year-old Molecular Genetics graduate student and research assistant. Fed up with her spinster aunts' relentless reminders and unsolicited advice regarding her Single Since Birth status, she designs a scientific, evidence-based methodology to find her a suitable partner in time for her cousin's wedding. As any good scientist knows, any valid experimental design requires a negative control. Enter the most unsuitable candidate for a potential boyfriend: the messy, easygoing, café owner Nero Sison. Her null hypothesis? Going out with Nero would establish her baseline data without catalyzing the chemical reaction she seeks.

But when Kaya's recorded results refuse to make sense, she is forced to come to the conclusion that there are some things in life that are simply, by nature, irrational and illogical. And that sometimes, chemistry doesn't always happen inside a lab.
---
Seven Days of You by Cecelia Vinesse
This is your typical cute fluffy YA read. Yes it's laden with clichés and had a pretty stereotypical cast of characters but I had a perfectly enjoyable time reading it. This is the type of book you read when you want to switch your brain off completely.
It's Sophia's last week in Tokyo, and she's going to make it count… Sophia has spent her life ping-ponging between different countries and schools, so, in theory, saying goodbye should be easy. But now she's leaving Tokyo – the place that finally felt like home. The only way she can get through this is to make her final week perfect.

Then Jamie Foster-Collins shows up, just in time to ruin everything. Jamie and Sophia used to be friends . . . and his return stirs up feelings she thought she'd forgotten. Suddenly, hours and minutes become meaningless. Only time spent together, exploring the hidden streets of the city they love, is real.
---
Always the Bridesmaid by Lindsey Kelk
To me Lindsey Kelk is the the queen of light-hearted, romantic comedy. She creates these fantastically funny characters that feel so realistic and then puts them into hilarious situations that are just a wonderful exaggeration of how crazy life can be yet feel utterly believable. It's a rare talent.
BLURB: Maddie Fraser has never been anything other than the girl in the background: golden boy Dan's little sister, crazy Shona's minion, workaholic Sebastian's ex and now she's also the girl in the middle of her warring best friends.

Lauren has announced she's getting married – just as Sarah's husband asks her for a divorce. Nothing in Maddie's career in event organising has prepared her for this particular combo of planning and real pain. The news that her ex is also tying the knot is the final straw. While the magazines say she should be leaning in, all she wants to do is sleep in. But whether she likes it or not, everything is about to change for Maddie. For better or worse, this grown-up bridesmaid is taking centre stage…
---
Practice Makes Perfect by Julie James
Take two incredibly hot, smart lawyers with polar opposite backgrounds. Add some spicy tension based on how their alleged hatred of each other is just a masking of their true attraction and sexual chemistry. To up the stakes throw in a job promotion that only one can win. Mix it up with a healthy dose of humour and a complete lack of a book taking itself too seriously. Results in a book laden with cliches and zero surprises but will still leave you with a cheesy grin on your face.
BLURB: WHEN IT COMES TO THE LAWS OF ATTRACTION…
Payton Kendall and J.D. Jameson are lawyers who know the meaning of objection. A feminist to the bone, Payton has fought hard to succeed in a profession dominated by men. Born wealthy, privileged, and cocky, J.D. has fought hard to ignore her. Face to face, they're perfectly civil. They have to be. For eight years they've kept a safe distance and tolerated each other as co-workers for one reason only: to make partner at the firm.

…THERE ARE NO RULES.
But all bets are off when they're asked to join forces on a major case. At first apprehensive, they begin to appreciate each other's dedication to the law—and the sparks between them quickly turn into attraction. But the increasingly hot connection doesn't last long when they discover that only one of them will be named partner. Now it's an all out war. And the battle between the sexes is bound to make these lawyers hot under the collar…
---
Field Notes on Love by Jennifer E. Smith
Boy gets dumped by girl before they were due to embark on a romantic trip together. Boy still wants to go on trip but needs a girl with the exact same name as his ex to do so as the trip is booked in her name… fluffy cuteness ensues! One of my fav YA romances in recent years.
BLURB: It's the perfect idea for a romantic week together: traveling across America by train.

But then Hugo's girlfriend dumps him. Her parting gift: the tickets for their long-planned last-hurrah-before-uni trip. Only, it's been booked under her name. Nontransferable, no exceptions.

Mae is still reeling from being rejected from USC's film school. When she stumbles across Hugo's ad for a replacement Margaret Campbell (her full name!), she's certain it's exactly the adventure she needs to shake off her disappointment and jump-start her next film.

A cross-country train trip with a complete stranger might not seem like the best idea. But to Mae and Hugo, both eager to escape their regular lives, it makes perfect sense. What starts as a convenient arrangement soon turns into something more. But when life outside the train catches up to them, can they find a way to keep their feelings for each other from getting derailed?
---
And that's it for my list of recommended romantic-comedy reads. Hopefully over the three posts I have tempted you guys with one or two titles that might be new to you.
If you have any recs for me please drop them in the comments below.
---