Happy One Year Blogiversary To Me!
Hi guys!
One year ago, on Friday the 21st of June, I took that deep breath and leaped into the world of book blogging.
And what a year it has been!
I have somehow amassed more than 1,100 followers here on my blog… thank you all so much. It is baffling to me how you have decided to come along with me on this book journey but I am so grateful for every single one of you.
To everyone who has viewed a post, left a like or a comment… words can't even begin to express how much gratitude I have in my heart.
And to all of you out there that have offered me the hand of friendship… I love you guys!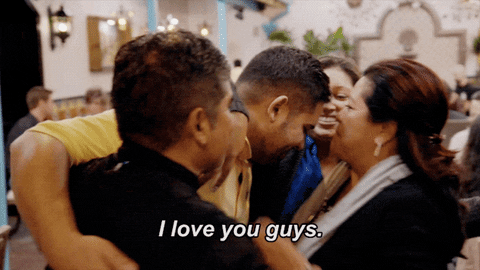 ---
To celebrate my one year blogiversary I want to talk to you all about a subject close to my heart:
The Need for #OwnVoices Representation in Both Books and in Book Reviewing
Over the course of the last twelve months I have discussed my being chronically ill quite a lot. I live with an autoimmune disease and a kidney disorder that have left me with a battered body. I experience chronic pain daily, my life is constantly conducted in 'A Little Haze' due to never ending fatigue and the brain fog that comes with being on numerous medications and constantly ill. My mobility is also affected and I frequently require a walking aid to just get around my home; I rarely get to leave the house (especially since COVID-19) because I am simply too weak.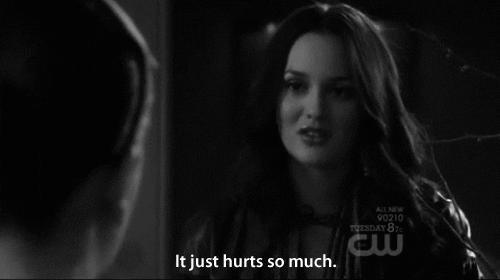 And one of the ways I cope with all of these ailments is reading.
I love my books so much.
But more than anything I love seeing characters like me represented in books. There's something so validating when you read a book with a character that is experiencing the same emotions and life experience as you are.
And this is where #OwnVoices comes into the fray.
#OwnVoices Authors and Writers
With an #OwnVoices author we get to read books that have a true sense of authenticity to them. We know that they are inspired by a lived experience and it means that anyone who reads a book about an #OwnVoices experience can truly gain a deeper understanding into that frequently marginalised existence.
But of course I don't fully ascribe to the belief that only #OwnVoices writers can write about a given experience or subject matter. There are truly wonderful writers out there that engage in careful research and sensitive discourse, and can deliver a book that is wonderfully engaging, educational, and enlightening. Because as humans we are capable of great empathy and therefore anyone should be able to write about anything because I want to believe that any author writing an incredibly emotive story should (with careful research) be able to metaphorically inhabit that world and deliver an authentic story to the reader.
BUT I think greater spotlight needs to be shed on #OwnVoices.
I believe that more PR and spending needs to go into #OwnVoices writers as they are the ones who should be telling their stories first.
Because if we have more #OwnVoices writers telling the narratives of their experiences then it will make both non-#OwnVoices readers and writers more empathetic to these realistic stories. Therefore it will lead to a greater proliferation of good writing that will feel authentic and true, and also will bring about informed debate on these topics.
I'm a cis-heterosexual woman; if you park my disability in the corner for a second when you walk into a bookshop and take a look at the author photos in the backs of the books you will see a lot of authors who look like me. There is a complete over-representation of cis-het, able-bodied, white people at the publishing table.
And that's not okay.
That just gives a further platform to the status quo and dampens down the voices of the marginalised.
So as readers we need to demand change.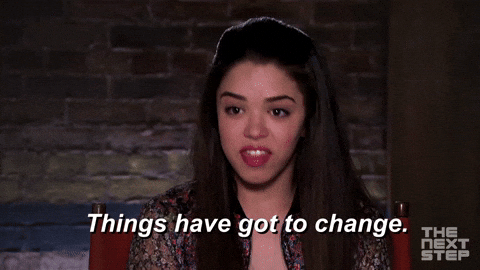 That to me is why as readers we need to make a more conscious effort to read more diversely. If we look for books written by BIPOC authors, LGBTQ+ authors, disabled authors, authors from minority religions etc. it will then force the hand of the larger publishing houses to deliver those #OwnVoices narratives to us. It will force our libraries and bookshops to stock books from a wider variety of authors.
#OwnVoices Reviewers in the Book Blogging World
As I mentioned earlier, I live with chronic illness and pain. So when I read about fictional characters in a book that are meant to depict the #Spoonie life I have a deep and personal insight. I am able to see what tropes are harmful and what is believably authentic within the realm of life with chronic illness. (Click here to read what is meant by The Spoon Theory and living as a #Spoonie)
I feel this gives me a voice as a reviewer to discuss what is and is not good representation of chronic illness.
For example:
I can call out those harmful tropes where characters are magically cured for a happy ending rather than the author creating an ending that can be happy but still have that character living their best #Spoonie life.
One that really is harmful is when the chronically ill character is cured and only then can fully be loved by another person in a romantic sense.
Or there's that trope whereby a chronically ill person's live is deemed so unlivable that they risk death just for a moment of romantic happiness.
Another harmful trope is when the chronically ill character is killed off so that they can inspire the able bodied to live their best life.
There are A LOT of harmful tropes out there that are unfortunately glamorised in books. So as an #OwnVoices reviewer, because a chronically ill lifestyle is all I have known since my childhood, I feel that my opinion should be listened to so that there will be a greater understanding and empathy for the true lived experience of someone who is chronically ill.
And obviously, #OwnVoices reviewers should not just be limited to the chronically ill experience.
We need more BIPOC reviewers, more LGBTQ+ reviewers, more disabled reviewers, more religious minority reviewers, more ethnic and cultural reviewers.
Putting books in the hands of these reviewers will ensure that representation is authentic and is held to a high standard.
It will lead to publishers and authors understanding that within the realms of fiction there are certain guidelines that must be upheld to guarantee a reading experience that will be enriching but also entertaining. People will be able to read books and know that there isn't a harmful representation and can simply enjoy whatever narrative the author places these characters into.
To Wrap Up
With the recent announcement by NetGalley that they are attempting to raise awareness by providing an #OwnVoices category on the NetGalley USA website (although the jury is out on how effective this will be at giving #OwnVoices reviewers preference), and with people like my friend Leelynn organising #OwnVoices blog tours, there is hope that this is the beginning of #OwnVoices authors and reviewers being given the platform they deserve.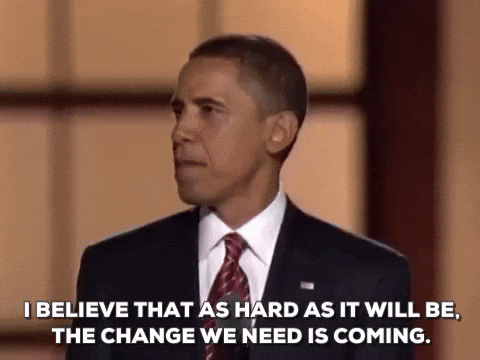 And finally, on a personal note, here's to another twelve months of book blogging. It's been a blast so far and I cannot wait to see where my blogging journey will take me next!