Hey everyone!
I'm back with another edition of The Sunshine Blogger Award. Well actually two editions combined into one!
Firstly I was nominated by the fantastic Lauren @LaLa's Book Reviews … last February…. I know, I am soooo behind on tags and awards and I am going to try my best to catch up over the next few weeks.
A huge thank you to Lauren for tagging me. It is always so nice to be thought of for a tag or award and I appreciate it so much.
And I was more recently tagged in June by Lori @The Reading Fairy. Thank you so much for thinking of me Lori. I'm so excited to get to answer your questions.
What is the Sunshine Blogger Award?
The Sunshine Blogger Award is given to those who are creative, positive and inspiring while spreading sunshine to the blogging community.
How does it work?
Thank the blogger(s) who nominated you in a blog post and link back to their blog.
Answer the 11 questions sent by the person who nominated you.
Nominate 11 new blogs to receive the award and write them 11 new questions.
List the rules and display the Sunshine Blogger Award logo in your post and/or on your blog.
Questions set by Lauren
(1) What is your favourite mid day snack?
Oooh… I don't tend to snack at midday. I just eat lunch instead LOL! But my go to night-time snack is always hot buttered toast. And it has to be Kerrygold salted butter.
I am telling you guys Irish butter is the best. It's to do with the quality of the feed that the cattle are fed (great temperate climate makes for a lot of sweet, green grass) and it makes all the difference to their dairy produce.
Also this gif…. my god it's weird but I had to use it LOL!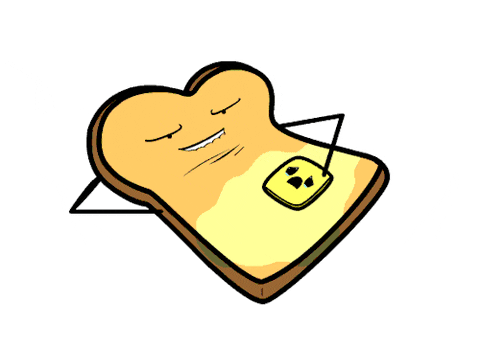 (2) Who are some authors that you'd love to go to lunch with?
Chimamanda Ngozi Adichie, author of Half of a Yellow Sun among others, and Lindsey Kelk, author of the I Heart series.
(3) Which character would you call to go cross country with you?
Someone with a really nice car complete with air conditioning, comfy seats, plenty of snacks and won't mind me having full control of the stereo LOL!!!
ROAD TRIP WOOO!!!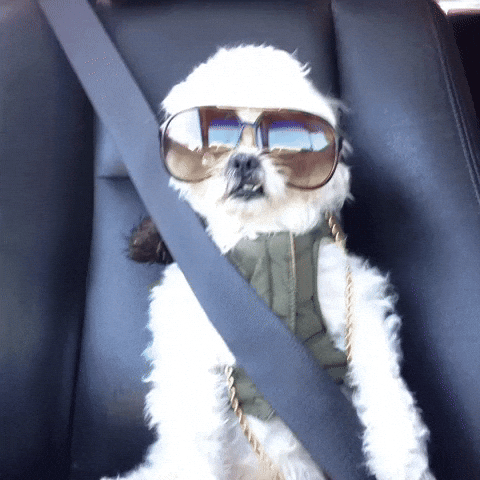 (4) Which characters would be in your friend group?
I'd like to be friends with the Cullens. It'd be handy to have some sparkly vampires around to act as personal bodyguards LMAOOOO!!!
(5) What has been your favourite book of the year so far?
MEXICAN GOTHIC!!!!!!!!!!!!! (review here)
(6) What author has lyrical writing that flows off the page?
Max Porter, author of Grief is the Thing with Feathers and Lanny. His writing style haunts me in the best way possible.
(7) What book do you own the most copies of?
I am not a book collector per se, obviously I own a bunch of books but I do not tend to buy more than one physical copy. I have on occasion bought an eCopy of a book that I was reading because my wrists were sore or I could only read lying down due to an illness flare up. But I do own two paperback copies of The Shadow of the Wind by Carlos Ruiz Zafon and an additional copy on kindle. I bought the second paperback copy because the first one was a little worse for wear because I had loaned it to someone, and then ultimately I ended up reading it on my kindle!
(8) What is your favourite tv show?
Always and forever will be Friends.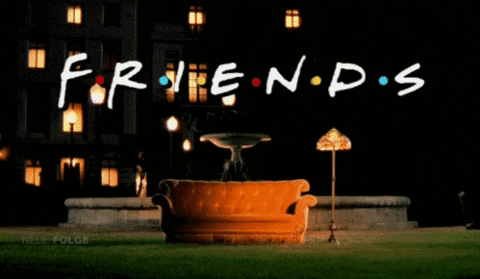 (9) Is there such thing as too many books on your tbr?
Absolutely not!! I have around 850 on my Goodreads TBR and many more floating around my head. Add ALL of the books!
(10) What mythical creature would you have as a pet?
Can I have a pet dragon please and thank you!
(11) What book have you reread the most?
Probably something from my childhood like Denis the Dragon or When Hitler Stole Pink Rabbit by Judith Kerr. Or maybe Michelle Magorian's Back Home or even Louisa May Alcott's Little Women. As an adult it's Pride and Prejudice by Jane Austen that gets reread the most. Closely followed by Douglas Adams' Hitchhiker's Guide.
Questions set by Lori
(1) Name a book you can't shut up about!
MEXICAN GOTHIC!!!!!! Y'all seriously need to read it already.
(2) What TV show are you currently finding yourself recommending?
I recently rewatched Hart of Dixie for about the third or fourth time so that's one I would recommend to someone who just wants a little piece of happy escapism. Plus Wade's abs…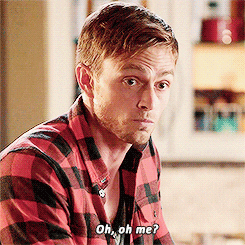 (3) What's a book cover change you really loved?
I really like the UK paperback cover of The Price Guide to the Occult over the American cover which came out before it.
(4) Name a bookish Villain you are obsessed with or they were not what you expected?!
I adore Heathcliff from Emily Bronte's Wuthering Heights. He's a little more anti-hero than pure villain but he is deliciously written! A fantastic character to read about.
(5) A book you've read that includes some star-crossed lovers?
Errr does Twilight count??? I'm pulling a blank LOL!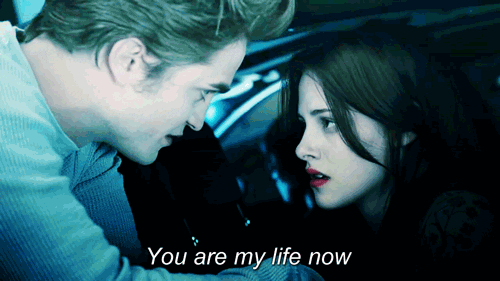 (6) Whats one of your favourite diverse books? (trying to expand my reading!!)
Please Read This Leaflet Carefully by Karen Havelin. Diverse in that it has #OwnVoices chronic illness rep. (review here)
(7) What's your favourite snack?
If I'm watching a film in the cinema then I need popcorn! Preferably with some sort of chocolate thrown into the tub. E.g. Peanut M&Ms or Galaxy Counters or Cadbury's Dairy Milk Buttons.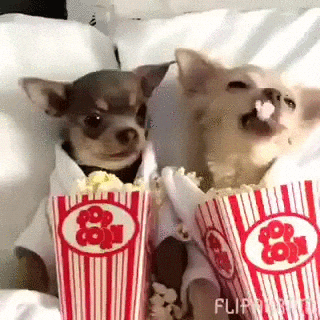 (8) How do you organise your books/bookshelves (is there a method to the madness or are books just sort of…everywhere?)
Split between two bookcases. Sitting room has mostly literary adult fiction (to show off and be pretentious LMAO!) and my bedroom has a much more YA focus.
Then books are shelved according to height, and then alphabetised by author surname.
(9) A series that's perfect for binge reading?
Jennifer L. Armentrout's Lux series. Pure popcorn brilliance!
(10) Your favourite book trope?
Enemies to lovers romance, closely followed by fake dating. Even better when the two combine!!
(11) Tea or coffee?
Tea!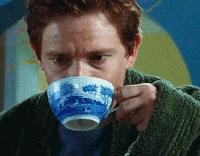 ---
And those are my answers! What do you guys think of them? Do you agree/disagree with any of them?
Next up I am going to tag some blogs to receive this award:
It's okay if tags and awards aren't your thing. No one should feel obligated to do this tag unless they want to.
My eleven questions for those tagged.
I loved so many of the questions that I answered by both Lauren and Lori that I am going to borrow a few for my own questions. I hope you guys don't mind.
What book can you not shut up talking about?
What book do you own the most copies of?
Who are some authors that you would love to go to lunch with?
How do you organise your books/bookshelves?
Name a bookish villain you are obsessed with.
What book have you reread the most?
What book means the most to you on a personal level?
What is your current favourite song?
Pepsi or Coke?
What fictional characters would you like to go on holiday with?
What is your least favourite read of 20202 so far?