Hi all!
Today I'm coming at you with my fifth, sixth, and seventh editions of The Mystery Blogger combined into one jam-packed post!!!
I was nominated for this award by three fantastic bloggers:
Danni @For Book's Sake…back in March!! I know… I'm so sorry that I am only getting to this now Danni. I hope you will forgive my tardiness.
Elanor @Reading at Tea-Time… back in April…. Still embarrassingly late I am. I'm sorry Elanor!!!!
Chiara @Bookworms Anonymous… back in May… not quite as delayed but LOL I am hopeless I know!!! Big apologies Chiara.
So what is The Mystery Blogger Award?
The Mystery Blogger Award is an award for amazing bloggers with ingenious posts. Their blog not only captivates; it inspires and motivates. They are one of the best out there, and they deserve every recognition they get. This award is also for bloggers who find fun and inspiration in blogging; and they do it with so much love and passion.
It was created by Okoto @OkotoEnigmasBlog.
The Rules
Put the award logo/image on your blog.
List the rules.
Thank whoever nominated you and provide a link to their blog.
Mention the creator of the award and provide a link as well.
Tell your readers 3 things about yourself.
You have to nominate 10 – 20 people.
Notify your nominees by commenting on their blog.
Ask your nominees any 5 questions of your choice; with one weird or funny question (specify).
Share a link to your best post(s).
Three Things about Me!
(1) Despite my lateness with writing up this award's tag I am actually a stickler for being punctual in all other aspects of my life!
(2) I am OBSESSED with John Mayer's music. I love his songs so much… the lyrics, the melodies… ahhhh they give me ALL of the feels.
(3) I love growing orchids! I have two beautiful house-orchids that I have been tending to for about five years now. I am still in shock that I haven't managed to kill either plant as apparently orchids are difficult to grow!! I don't know what it is I am doing right but I'll keep doing it lol!!!
Share a Link to a Post I Wrote that I am Proud of
Recently I celebrated my one year book blogging anniversary and to celebrate I wrote a post that spotlights why in the bookish community we not only need #OwnVoices authors but also #OwnVoices reviewers. You can check it out here.
Danni's Questions:
(1) Who is your favourite artist? and what is your favourite piece of art?
I wish I was one of those people who understood art and all the different meanings behind the choice of medium that each artist chooses but sadly I am quite the philistine when it comes to artistic matters. But one of my favourite places to go for a day out is the National Art Gallery of Ireland because even though I am not well versed in the technical ins and outs of art, I can still feel moved by looking at it.
If, once the world settles down after COVID-19, you ever find yourself in Dublin, Ireland then I highly recommend a visit (which is free!).
Alternatively, you can take a virtual tour of the gallery online HERE.
(2) If you could invite any 3 people (dead or alive, real or fictional) to a dinner party, who would you choose? and why?
My best friend because she now lives abroad and it would be amazing to see her after so many years apart.
My dearly departed granny because I would just love to hug her one more time.
And John Mayer because I'm a fangirl!!!
(3) If you could only read one author for the rest of your life, who would it be? and why?
Ooof this is a tough one! I tend to get very bored with authors after a certain number of books because no matter their quality of writing I think every writer has their unique voice and go-to plot and narrative devices that feel comfortable to them, which then as a reader I tend to get tired of! So I would need to choose a writer who constantly challenges themselves and switches genre..and I am not sure I have come across a writer that does this in a way that appeals to me! So the honest answer is that I might just quit reading instead!!!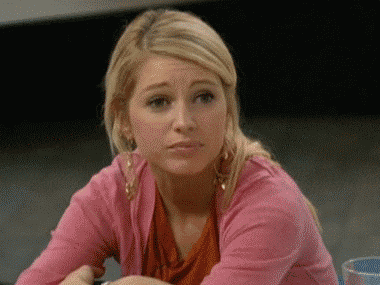 (4) Are there any books/series which you think are overrated?
HOW MUCH TIME HAVE WE GOT????
The Raven Cycle, Six of Crows, Harry Potter, The Mortal Instruments, The Lunar Chronicles, The Handmaid's Tale and even more so its sequel The Testaments, Angela's Ashes, Lolita, The Great Gatsby, Fangirl, Eleanor and Park, The Friend Zone, Everything Everything, Carve the Mark, The Deathless Girls, Frankly in Love, A Heart So Fierce and Broken, Tweet Cute, Wolf Hall, On the Come Up, The Kiss Quotient, The Dark Descent of Elizabeth Frankenstein, The Illuminae Files, On the Road, The Night Circus, anything by Coleen Hoover, A Darker Shade of Magic, A Court of Mist and Fury, The Deal, Thirteen Reasons Why, The Wrath and the Dawn, The Book Thief, We Were Liars, Paper Towns…
I could keep going but you get the picture! I have A LOT of unpopular opinions. Ooops!!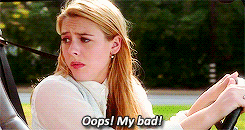 (5) Which books would you love to see a TV or movie adaptation for?
NONE OF MY FAVOURITES!!! I don't tend to like screen adaptations of my fav books!!!
Elanor's Questions:
(1) If you had to choose between reading ONLY your favourite book/series for the rest of your life, and being allowed to read anything EXCEPT your favourite book/series for the rest of your life, which would you choose?
Except.
Easy! I am not a big rereader of books so I would be okay not getting to reread my favourite again.
(2) If you could visit any fictional world, which would you choose and why?
The library of forgotten books from Carlos Ruiz Zafon's The Shadow of the Wind.
I need to give a reason??? It's a library duh!! I LOVE DUSTY OLD LIBRARIES AND THIS ONE SOUNDS INCREDIBLE!!!
(3) If you had to choose between only ever reading physical books or ebooks for the rest of your life, which would you choose and why?
Oh my gosh this is worse than Sophie's Choice!!!!
Though it pains me to say it I am going to have to pick eBooks on my kindle. 100% I prefer a physical book; the way they feel, the smell, getting to display them in a bookcase… I absolutely prefer physical books.
However, as a spoonie I get very fatigued and have a lot of pains in my wrists… and kindle books are a godsend for when I am in the middle of a flare-up. I can comfortably hold (or even prop up) my kindle while lying down and that just makes it my preference purely for health reasons.
(4) Where do you stand on the "do audiobooks count as reading" debate?
I hate audiobooks. Can't stand them. They are a much too passive style of reading for me. I either fall asleep listening to them or get distracted. So they aren't for me.
But of course they count as reading. It would be entirely ablest to say otherwise because for many people they are the only way they can read; even me who hates audiobooks has from time to time listened to one when I have been too unwell to read and have found them to help me destress and take the focus away from the pain my body is going through at that moment.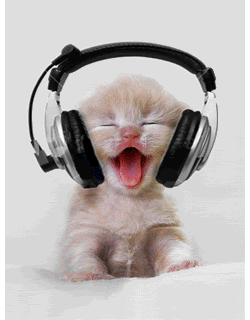 (5) Pineapple on pizza: yay or nay?
YAY! Let people like what they like!!!!
Chiara's Questions:
(1) What book/series do you wish could be turned into a tv series/movie?
As I said above hopefully none of my favourites!!! But maybe I would watch an adaptation of The Hating Game because I do love my romantic comedies.
(2) If you could only read one series for the rest of your life what would it be?
I'm not a big fan of series books. I much prefer standalones but maybe something like Terry Pratchett's Discworld novels?? Because there are A LOT of them to get through LOL!
(3) What's your favourite place to read?
On my sofa with my cosy blanket, a tonne of cushions and pillows, with a hot mug of tea and my dog beside me… but sadly she died last month from cancer. I'm still coming to terms with it… but it just felt weird to answer this question without mentioning her.
(4) Where would your favourite place to visit from a book? (Fictional or real)
As I said earlier it has to be the library of forgotten books from The Shadow of the Wind by Carlos Ruiz Zafon…. I wouldn't mind hanging out in Pemberley (from Pride and Prejudice) either though. Get to meet Mr Darcy!!!
(5) What's your dream car? (new or old, classic, vintage, American, British choices are yours)
Oh I'm not fussy. I just want something safe and comfortable with a decent stereo system! My car has a CD player that skips constantly which is quite frustrating!!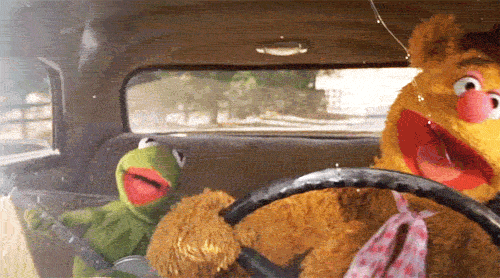 ---
People I am Tagging for this Award:
YOU! If you have made it this far reading this post then consider yourself tagged!!!
It's okay if tags and awards aren't your thing. No one should feel obligated to do this tag unless they want to.
My Questions for Those I Have Tagged
If you were writing the book of your life what title would you give it?
What 3 present day authors would you love to have lunch with?
What is your favourite book to screen adaptation?
Ultimate sandwich filling?
Are socks and sandals ever acceptable as a pairing?