Top Ten Tuesday is a weekly meme that was originally created by The Broke and the Bookish but was moved to That Artsy Reader Girl in January 2018. It was born of a love of lists, a love of books, and a desire to bring bookish friends together.
This week's topic is A FREEBIE!!!!
Hmm what to talk about…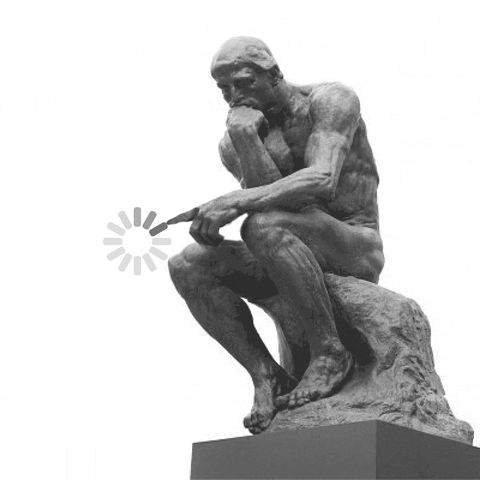 OOOH I HAVE GOT IT!!!!!!!
A Top Ten Tuesday dedicated to series that I need to finish!
I am soooo bad at not finishing books in a series because I tend to forget what has happened in the first book/s and I rarely feel like rereading…
(1) The Cemetery of Forgotten Books by Carlos Ruiz Zafon
I have read books one and two in this series, The Shadow of the Wind and The Angel's Game. But I still need to read the final two books in this quartet, starting with The Prisoner of Heaven and finishing with The Labyrinth of the Spirits.
(2) Wayfarers by Becky Chambers
Until last weekend I thought I had read all three books in this series… BUT BECKY JUST ANNOUNCED A FOURTH BOOK RELEASING NEXT YEAR AND I HAVE DIED! RIP ME!!!! I mean other people might have known this was coming but I didn't because I seemingly live under a rock most of the time.
It's called The Galaxy and the Ground Within and I CANNOT WAIT!!!!
THIS BLURB THOUGH!!!!!
Return to the sprawling, Hugo Award-winning universe of the Galactic Commons to explore another corner of the cosmos—one often mentioned, but not yet explored—in this absorbing entry in the Wayfarers series, which blends heart-warming characters and imaginative adventure.

With no water, no air, and no native life, the planet Gora is unremarkable. The only thing it has going for it is a chance proximity to more popular worlds, making it a decent stopover for ships traveling between the wormholes that keep the Galactic Commons connected. If deep space is a highway, Gora is just your average truck stop.

At the Five-Hop One-Stop, long-haul spacers can stretch their legs (if they have legs, that is), and get fuel, transit permits, and assorted supplies. The Five-Hop is run by an enterprising alien and her sometimes helpful child, who work hard to provide a little piece of home to everyone passing through.

When a freak technological failure halts all traffic to and from Gora, three strangers—all different species with different aims—are thrown together at the Five-Hop. Grounded, with nothing to do but wait, the trio—an exiled artist with an appointment to keep, a cargo runner at a personal crossroads, and a mysterious individual doing her best to help those on the fringes—are compelled to confront where they've been, where they might go, and what they are, or could be, to each other.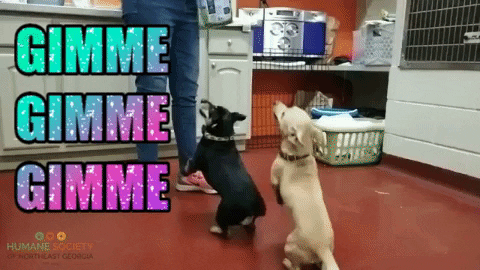 (3) Legend by Marie Lu
For YEARS we all thought we had finished with the world of Legend UNTIL MARIE LU DROPPED REBEL ON US LAST YEAR AND AHHHHHHHHHHHHHHHHHHHHHHHHHHHHHHH!!!
I still haven't read it yet because I have the fear. Also I can't quite remember exactly what happened in the original trilogy and need to reread. I NEED MORE TIME FOR REREADS PEOPLE!!!
(4) Warcross by Marie Lu
HELLO SECOND MARIE LU ENTRY!!!
I really liked Warcross but still have not gotten to its sequel Wildcard yet… See I heard it's not supposed to be the best of Marie Lu's work and I don't know if I can deal with that sort of disappointment because I adore Marie Lu!!!
(5) The Nyxia Triad by Scott Reintgen
I have read books one and two in this series, Nyxia and Nyxia Unleashed, and was all set to read the third when it came out but then I couldn't get in on kindle for some bizarre reason because it was available on kindle in the USA … and well then I forgot about it…. so I still have yet to either purchase or read Nyxia Uprising.
(6) Wintersong by S. Jae-Jones
I adored Wintersong. Read it pretty much the week it was released and just.. it was fab. It was inspired by Labyrinth and The Goblin King and all that David Bowie goodness so I lapped it up. But I thought it was a standalone! Until my friend told me it wasn't and I pre-ordered the sequel, Shadowsong.
Shadowsong was published in February 2018.
It is now July 2020…
Remember I pre-ordered this book… still haven't read it OOPS!!!
It doesn't help that the reviews of it weren't that hectic…..
(7) Firebird by Claudia Gray
I read the first book in the Firebird trilogy back in 2016….
I know…. I'm hopeless!!! It's not as if I don't own books 2 and 3 either. I didn't at the time of reading book one, A Thousand Pieces of You, but I've owned them for a looooong time now. And that first book was awesome!!! But I'll need to reread because I have forgotten utterly everything that happened.
(8) The Twilight Saga by Stephenie Meyer
Okay OBVIOUSLY I haven't read the new Midnight Sun book from Edward's PoV yet because it's not yet published… as an aside can someone please explain to me why on Amazon UK the physical edition date of publication is August 4th and the kindle which I've pre-ordered isn't until August 5th!?!?! COLOUR ME CONFUDDLED
Anyway, the book I SHAMEFULLY have not read from my beloved Twilight Saga is The Short Second Life of Bree Tanner. BUT I HAVE A COPY NOW!!! My friend Gabby kindly gifted it to me recently and it is getting read in the next little while because I am currently in the middle of a Twilight reread and intend to read it after my Eclipse reread.
(9) The Lost Magician by Piers Torday
Okay so funny story… well not so much funny as just something that happened which wasn't at all funny but more frustrating.
Earlier this year, pre-COVID, when I was in a bookshop I came across this really great sounding middle-grade by Piers Torday called The Frozen Sea and I bought it.
WELL!!!
When I came home and added it to my Goodreads I discovered it was the second book in a series… I HATE when that happens. Now I think technically you can read one book without the other; because I had started to read The Frozen Sea and did not feel lost, but for completeness I decided to stop reading that and instead go read the first book on kindle… I didn't love it!! I think I just felt grumpy the whole way through the read because I had been enjoying its sequel!! So I never actually finished reading The Frozen Sea.
(10) The Watchmaker and the Duke by Lauren James
Lauren James is one of my auto-read YA authors and I loved her novella The Starlight Watchmaker and only recently she confirmed that it is to have a sequel called The Deep-Sea Duke which will be released next February.
---
And that's my TTT for this week!
Have you finished any of these series? Or are part-way-through like I am?
Let's chat in the comments below!