General and Reading Update
Hey everyone!
I hope you're all keeping well.
I sincerely apologise for not being around during the latter half of this week; I am in the middle of rather a large flare up of my illness and the pain and exhaustion are overwhelming. I know you guys understand and that's why I love you all and this community. I feel I can be myself with you guys. That you will understand without judgment why some weeks I just can't get around to your blog posts no matter how much I want to. The mind is willing, but the body… the body is so weak. Living with chronic illness and chronic pain daily is pretty taxing… but weeks like this past one… they are the weeks when all I can do is medicate heavily (my doctor prescribed meds in case any one is worried) and try to sleep. It also means that reading becomes difficult too. I did manage to read one book but it took me days upon days where normally it should have been much quicker than that.
I hope and pray that next week will be kinder and that I will be back to reading all of your lovely blog posts really soon.
I miss you my friends.
Take care,
Emer xo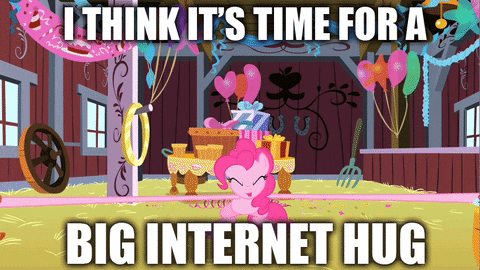 Book Reviews
The following are the book reviews I posted to the blog this week:
Other Bookish Content
And Finally
This week's song of the week is Chew on My Heart by James Bay… basically what my new puppy is doing to me right now!! Love her so much.