I'm a little bit late with my August wrap-up… but better late than never right???
I swear every blog post I write these days starts off with me detailing how unwell I am currently… I don't like it. I feel like I'm always complaining and that people will get tired of me and roll their eyes at 'oh, here she's moaning about being sick again'….
And that fear is founded in reality.
In experience.
You see when you are chronically ill like I am you are always sick. And being around me reminds people of that fact. There is no escaping my illness. Every day I wake in a sea of pain, fatigue, and nausea… some days it's okay. I can medicate the pain and the nausea to an acceptable level … but the last few weeks I have been in a giant flare of my illness brought on by a chest infection that has rooted itself deep in my lungs… and I'm exhausted. My body just can only take so much so all I'm doing these days is coughing, medicating, and sleeping.
But people get tired of hearing about me being unwell.
It's too much. I see it in people's eyes, their actions…
And so when you are sick you become the girl that's left behind because you can't join in on social occasions nor can you be relied upon.
And friends slowly drift away.
It's impossible not to blame them. It hurts grievously when friends leave you behind and stop calling… but I understand it. It has happened to me and I can't really blame the friends who moved on with their lives while I am here stuck frozen in time.
No one wants to be around a constant reminder of what being ill looks like. It makes people too aware of their own life, their own health… and there's guilt at that… why them and not me etc.
And so people like me, chronically ill #spoonies, we retreat to the internet. We find our connections there. Where people can't look us in the eyes and see the pain lined face. Where people don't ask us for a cup of coffee and a chat, or a night out, or whatever… Where we can reply to a comment from a haze of pain and sickness, and just for a moment pretend that we are okay…
I love my internet life as I call it. My blog keeps me going. It gives reason to the endless days…
But I have not been able to keep up with it properly since the early summer… and I am afraid. I am afraid that my constant excuse of being too unwell will turn people away… ooof let's not read *that* blog because she is always complaining about being sick and unwell…
But part of me having this book blog is showing what life is like for a long term chronically ill person. I intended to do that through reviews of books featuring chronically ill and disabled characters, but my own lived experience … there's value in that. I hope talking about my lived experience will just make some of the readers of my blog a little more aware of those of us in the shadows that can't live the lives we hoped for because our bodies are holding us to ransom. That can't hold down a job or a relationship because we are too sick.
I know…
What does all of this have to do with my reading wrap up for the month of August?
Well everything and nothing.
My fatigue, the pain, the sickness… it's dictating how many books I can read right now. I did manage to read nine books in August which is a nice number… but when you take into account that all I do is read books then you realise that number is not quite as large as it could be.
But nine books is nine books! And I'm happy I read each of them.
(1) After the Silence by Louise O'Neill
I'm a big fan of Louise O'Neill but this book doesn't quite live up to the standards of her previous efforts. Where the book excels is the feminist angle and looking at the insidious nature of domestic abuse… but it is let down on the murder mystery aspect by falling into a few much too safe stereotypes. Still well worth a read though. 3.5 stars. Full Review.
(2) Never Say No by Elizabeth Neep
This was my favourite book of the month! An easy 4.5 stars. Intelligent writing, witty dialogue, well rounded characters. A great book for anyone in their late twenties, early thirties that is trying to get their head around this thing we call life! Full Review.
(3) Dear Reader: The Comfort and Joy of Books by Cathy Rentzenbrink
A book about books for book lovers! What else do I need to say to recommend it!!!! 4 stars. Full Review
(4) The Wizard of Oz by L. Frank Baum
BETTER THAN THE FILM!!!!! Also surprisingly darker than the film but in a good way. 4 stars. Full Review
(5) Midnight Sun by Stephenie Meyer
I love Twilight but this was too long… definitely needed another run through editing. But still was a lot of fun for those of us who are die-hard twihards! 3.5 stars. Full Review.
(6) Princess Rose and the Quest of the Golden Crown by Jennifer and Daniel Frazier
An utter delight! Highly recommend this to all fans of middle grade adventure quest novels. 4 stars. Full Review.
(7) The Castle of Tangled Magic by Sophie Anderson
Another middle grade triumph this month! 4.5 stars for the great sense of magic and character. Full review to come.
(8) The Last Charm by Ella Albright
Ooof my least fav of the month… great premise, not so great execution. Still a writer I would return to in the future. 3 stars. Full Review
(9) The Vela by Yoon Ha Lee, Becky Chambers, Rivers Solomon, and SL Huang
BRILLIANT! Diverse. Inclusive. Great storytelling. Drama. Emotion… everything you could want from a space opera. 4.5 stars. Full Review.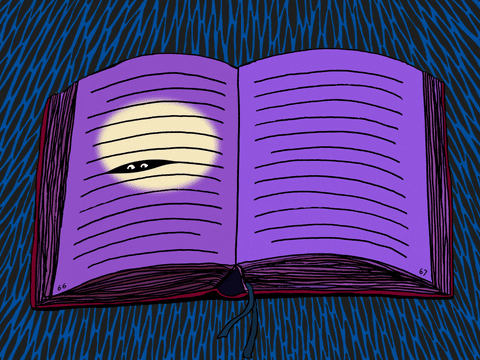 That's it for another monthly wrap up!
How many books did you get through in August?
Let's chat in the comments below!