Top Ten Tuesday is a weekly meme that was originally created by The Broke and the Bookish but was moved to That Artsy Reader Girl in January 2018. It was born of a love of lists, a love of books, and a desire to bring bookish friends together.
This week's topic is Books on my Autumn TBR
Well by now you guys know I'm not really a person who goes by a TBR… EXCEPT I somehow have become that???? And that's because I am drowning in a sea of ARCs that need to read before the end of October so I'm just only reading ARCs at the moment…
I'll admit I find it a bit disheartening at times because there are books on my personal book shelves that are crying out to be read.
It was recently my birthday and I was given two fabulous books by my dear friend Gabby that I'm super excited to read, and I was also given book vouchers that I have spent on a few new purchases. So I'm going to share those five books as my Autumn TBR because I really hope I can get to read them soon.
(1) The Mother Code by Carole Stivers
I had never heard of this book until I opened my present from Gabby and I have to say… she did good!!! It is a science fiction – dystopian type read that sounds DELICIOUS!!!
BLURB: It's 2049, and the survival of the human race is at risk. The earth's inhabitants must turn to their last resort, a plan to place genetically engineered children inside the cocoons of large-scale robots—to be incubated, birthed, and raised by machines. But there is yet one hope of preserving the human order: an intelligence programmed into these machines that renders each unique in its own right—the Mother Code.

Kai is born in America's desert southwest, his only companion his robotic Mother, Rho-Z. Equipped with the knowledge and motivations of a human mother, Rho-Z raises Kai and teaches him how to survive. But as children like Kai come of age, their Mothers transform too—in ways that were never predicted. And when government survivors decide that the Mothers must be destroyed, Kai must make a choice. Will he break the bond he shares with Rho-Z? Or will he fight to save the only parent he has ever known?

In a future that could be our own, The Mother Code explores what truly makes us human—and the tenuous nature of the boundaries between us and the machines we create. 
I've heard it's supposed to be super science-y which makes me even more excited as y'all know this girl is a proud science nerd! I can't wait to get through my ARCs and get stuck into this ome.
(2) Goddess in the Machine by Lora Beth Johnson
Another birthday present from Gabby and this time she picked a book I had recently featured in a Goodreads Monday post where I complained about it not being on kindle and too expensive otherwise…. AND SHE BOUGHT IT FOR ME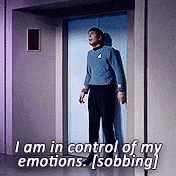 This is another science fiction but one with more of a fantasy vibe and I'm so here for it!!!
BLURB: When Andra wakes up, she's drowning.

Not only that, but she's in a hot, dirty cave, it's the year 3102, and everyone keeps calling her Goddess. When Andra went into a cryonic sleep for a trip across the galaxy, she expected to wake up in a hundred years, not a thousand. Worst of all, the rest of the colonists—including her family and friends—are dead. They died centuries ago, and for some reason, their descendants think Andra's a deity. She knows she's nothing special, but she'll play along if it means she can figure out why she was left in stasis and how to get back to Earth.

Zhade, the exiled bastard prince of Eerensed, has other plans. Four years ago, the sleeping Goddess's glass coffin disappeared from the palace, and Zhade devoted himself to finding it. Now he's hoping the Goddess will be the key to taking his rightful place on the throne—if he can get her to play her part, that is. Because if his people realise she doesn't actually have the power to save their dying planet, they'll kill her.

With a vicious monarch on the throne and a city tearing apart at the seams, Zhade and Andra might never be able to unlock the mystery of her fate, let alone find a way to unseat the king, especially since Zhade hasn't exactly been forthcoming with Andra. And a thousand years from home, is there any way of knowing that Earth is better than the planet she's woken to?
(3) The Henna Wars by Adiba Jaigirdar
I bought this one on kindle for myself because it's actually based in Ireland and I'm so here for diverse Irish fiction!! Plus it sounds so super cute.
BLURB: When Nishat comes out to her parents, they say she can be anyone she wants—as long as she isn't herself. Because Muslim girls aren't lesbians. Nishat doesn't want to hide who she is, but she also doesn't want to lose her relationship with her family. And her life only gets harder once a childhood friend walks back into her life.

Flávia is beautiful and charismatic and Nishat falls for her instantly. But when a school competition invites students to create their own businesses, both Flávia and Nishat choose to do henna, even though Flávia is appropriating Nishat's culture. Amidst sabotage and school stress, their lives get more tangled—but Nishat can't quite get rid of her crush on Flávia, and realises there might be more to her than she realised.
(4) Watch Over Me by Nina LaCour
I have loved anything I've ever read by Nina LaCour and her latest book sounds super compelling so I used a voucher to get the hardback… plus I'm OBSESSED with the cover.
BLURB: Mila is used to being alone. Maybe that's why she said yes to the opportunity: living in this remote place, among the flowers and the fog and the crash of waves far below.

But she hadn't known about the ghosts.

Newly graduated from high school, Mila has aged out of the foster care system. So when she's offered a job and a place to stay at a farm on an isolated part of the Northern California Coast, she immediately accepts. Maybe she will finally find a new home, a real home. The farm is a refuge, but also haunted by the past traumas its young residents have come to escape. And Mila's own terrible memories are starting to rise to the surface.

Watch Over Me is another stunner from Printz Award-Winning author Nina LaCour, whose empathetic, lyrical prose is at the heart of this modern ghost story of resilience and rebirth. 
(5) By the Book by Amanda Sellet
I love a cute sounding contemporary YA read and I've been itching to read this for aaaaaaaaaaaaages. I'm still salty I got turned down for the ARC… But this is about a girl who reads the classics and I love that because that is exactly who I was as a teen… doubt that my lifestory is as cute as this book is gonna be though LOL!
BLURB: As a devotee of classic novels, Mary Porter-Malcolm knows all about Mistakes That Have Been Made, especially by impressionable young women. So when a girl at her new high school nearly succumbs to the wiles of a notorious cad, Mary starts compiling the Scoundrel Survival Guide, a rundown of literary types to be avoided at all costs.

Unfortunately, Mary is better at dishing out advice than taking it—and the number one bad boy on her list is terribly debonair. As her best intentions go up in flames, Mary discovers life doesn't follow the same rules as fiction. If she wants a happy ending IRL, she'll have to write it herself. 
---
And those are the most recent additions to my bookshelves (well I'm actually still waiting on the post for two of them LOL… but they are coming!!! Hopefully I can get through my ARCs soon and feel a little more free to read according to my mood.