Goodreads Monday is a weekly meme that was started by Lauren's Page Turners. The meme is pretty easy to follow, to participate simply choose a random book from your TBR and explain why you want to read it!
This week's book:
The Betrayals by Bridget Collins
BLURB FROM GOODREADS: If everything in your life was based on a lie
Would you risk it all to tell the truth?

At Montverre, an exclusive academy tucked away in the mountains, the best and brightest are trained for excellence in the grand jeu: an arcane and mysterious contest. Léo Martin was once a student there, but lost his passion for the grand jeu following a violent tragedy. Now he returns in disgrace, exiled to his old place of learning with his political career in tatters.

Montverre has changed since he studied there, even allowing a woman, Claire Dryden, to serve in the grand jeu's highest office of Magister Ludi. When Léo first sees Claire he senses an odd connection with her, though he's sure they have never met before.

Both Léo and Claire have built their lives on lies. And as the legendary Midsummer Game, the climax of the year, draws closer, secrets are whispering in the walls…
Why I Want to Read This
Bridget Collins' novel The Binding is one of my absolute favourite reads in recent years so I automatically added her next book to my TBR. I haven't actually read the blurb… EVEN THOUGH I LEGIT JUST COPIED AND PASTED IT INTO THIS BLOG POST FROM GOODREADS!!! This is because there was a GIANT SPOILER in the blurb for The Binding… if you've read it you'll know…. basically the blurb gives away a plot development that doesn't happen for at least a quarter of the book…AND I WAS IRKED AT THE TIME…. but I still love The Binding and it made me feel all the feels and cry all the tears so if you have not yet read it THEN READ IT!!!
Anyway…..
This book, The Betrayals. It's not out until November AND I CANNOT WAIT.
Also, if you have an ARC of this book I hate you.
I emailed the publisher (living in Ireland though made this a loooong shot but I asked them in the email for a NetGalley widget in place of a physical ARC….)
I also requested it on NetGalley and…. NOTHING!!!!!!!!!
WHY ARE MY STATS NOT GOOD ENOUGH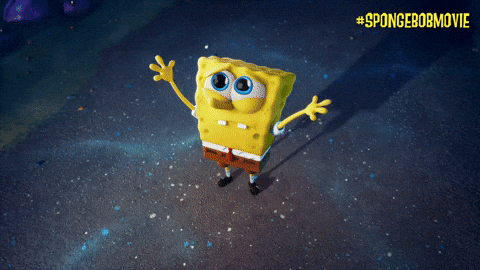 It's still languishing on my NetGalley pending shelf and I cry…
PLEASE NETGALLEY GIVE ME THIS BOOK!!!!
I have the hardback preordered because OMG have you seen how pretty the cover is??? Might even be prettier than The Binding's cover which if you recall looks like this…
Have you got an ARC of The Betrayals and read it already??? If you have DO NOT TELL ME ANYTHING I WANT TO KNOW NOTHING GOING INTO MY READ OF IT!!!!!!!!!!!!!!
Or is this on your TBR like me and you're DYING to read it???
Did you read The Binding??? Love it as much as I did????
Let's chat in the comments below!