Title: When Only Cupcakes Will Do
Author: Daisy James
Genre: Contemporary Light Fiction, Romantic Dramedy
Blurb from Goodreads
The delightfully heartwarming romantic comedy from Daisy James!
When life gives you lemons, make lemon drizzle cupcakes…
Lucie thought that proposing to her boyfriend in Tiffany's would be the best day of her life. Until he said no. In just a few seconds, her whole world is turned upside-down! And when she accidentally switches cocoa powder for chilli powder at work, she finds herself out of a job, too…
Baking has always made life better in the past, but can Lucie really bake her way to happiness? Starting her own company, selling cupcakes out of an old ice cream van might just be the second chance that Lucie needs!
Of course, she never expected to find love along the way…
My Review
Do you ever get into one of those ruts in life? You know when things around you are seemingly crashing down and nothing is going right?
So I needed a sugar high. Something to lift the mood, and as I was going through one of my many emails from Bookbub this title jumped out at me: When Only Cupcakes Will Do.
Cupcakes = sugar = happiness!!!!!!!!!
Surely it was a sign!!
Right????
So off I trotted to my ebook store of choice to drown myself in buttercream icing and sprinkles. 'Cupcakes will do very nicely indeed' I thought to myself; although, as a point of note, I prefer fairy cakes!!! Much lighter and less sickly sweet plus they're what my mum used to bake for us as kids but cupcakes it was.
Sugar high…. COME AT ME BRO!!!!!!!!!!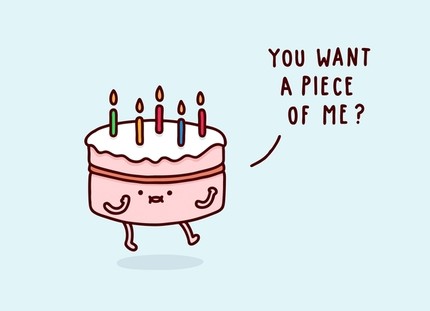 I don't know if I should really review this book because technically I could have reviewed it before I even read it!
Helloooooooooooooo cliché central!!
So you can maybe consider this review spoilery if you've never read a romantic light fiction before. Otherwise there's nothing here that's going to affect your own reading of this book in the future.
We have a main character: I swear I just finished this book five minutes ago and already I can't remember her name! So let's call her perfectly amiable, yet lacking in confidence, but super passionate and talented girl-next-door type main character but heck that's too much of a mouthful for even super long-winded little-old-me! So MC will have to do for now!
Okay so MC is a romantic at heart: she thinks the most romantic thing in the world is to be proposed to in Tiffany's but her boyfriend is a bit slow when it comes to picking up the hints and therefore she decides to propose to him….
And shock of all shocks, this does not go well!!!
Then, like two London buses arriving together when you've been waiting for a lifetime for just the one, even more drama comes along and she gets fired from her job as a pastry chef….
What is a girl to do????
Why escape the rat race of the city centre and move in with her ever supportive cardboard-cutout sister and her two super cute cardboard-cutout kids in their gorgeous cardboard-cutout suburban home of course! Duhhh!!!
So selling cupcakes to the masses in an old ice cream van blasting out cheesy music is definitely going to be the ticket to a Michelin star in the future, right?? Host a few kiddie birthday parties with pink glittery cupcakes. Maybe a hen night with grown-up versions (i.e. with lots of booze)…
But a girl needs to be independent and super successful really quickly.!!!
And then throw in a guy from her past who she always thought was a "ladies' man" and sparks fly….
And ex-boyf is going to want her back at some stage right??? Because nothing is more desirable than success…
And maybe the ex truly was the one for her???? They did have a nice life together and new boy is just so risky but then he does make her feel like she's truly alive!!!! AND HE HAS A HOT FOREIGN ACCENT!!!!!
OH THE ANGST OF IT ALL!!!!!!!!!!!!
Face it, at about 2/3 through, there's always an emotional dilemma. This is the Sophie's choice of cupcakes!! Does MC want comforting strawberry vanilla or deeply decadent chocolate caramel?????????????
But never fear!!!
There will be a happy ever after because isn't that the whole point of this book???????? Pure unadulterated escapism.
So it's not terribly original or highly memorable but it is sufficiently cute. And definitely sweet enough to stem my craving for a sugary high…. Even if I did roll my eyes an inordinate number of times!!!!
My Socials